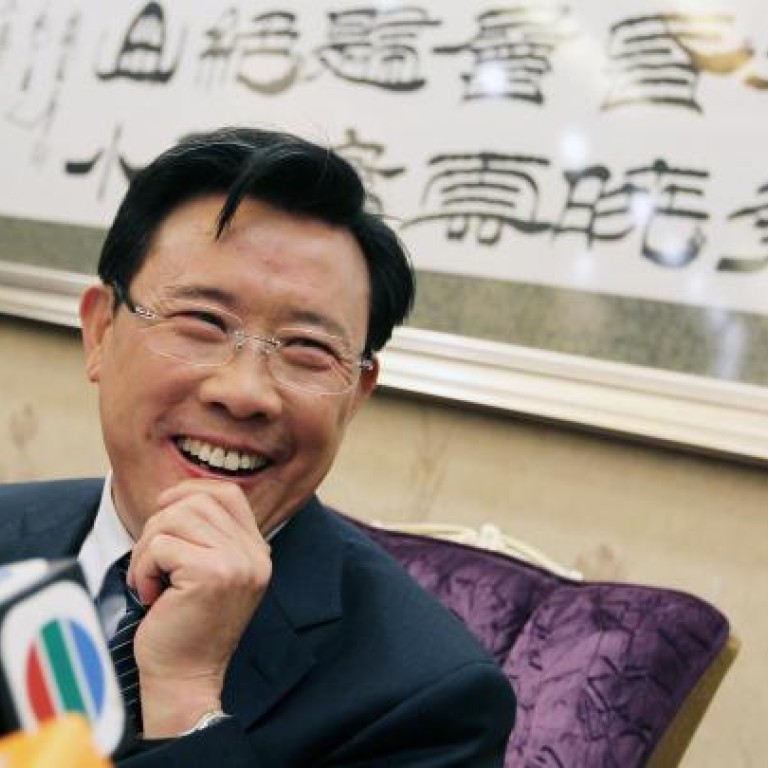 Communist Party Central Committee not for me, tycoon Liang Wengen insists
Liang Wengen denies rumours he will become alternate member of Central Committee, insisting he's not the man for the job
One of China's richest men, Liang Wengen, yesterday denied he would become an alternate member of the Communist Party's Central Committee, putting to bed rumours that have persisted since last year.
Liang, one of about 30 party congress delegates from the private sector, said in a group interview last night the speculation was "chasing the wind and clutching at shadows", adding that someone had been trying to make people think he was manipulating the media for personal gain before the congress.
He said the party indeed needed private businesspeople on its Central Committee - which sits below only the Standing Committee and the 25-member Politburo in the political pantheon - in order to show the world it recognised and supported private businesses.
But he said he wasn't the man for the job. "I will retire [from my company] in 10 years. But I hope other private entrepreneurs … bring our wishes to the core group," he said.
The Central Committee has 204 members and 167 alternate members. An alternate can be voted in to fill a vacancy in the group.
The 56-year-old billionaire, who owns China's biggest construction-machinery maker, Sany Group, said although political reform had been carried out for the past decade, more efforts were needed to make China a fairer and more just society under the rule of law.
The spotlight has shone brightly on Liang and his company during the congress. His scheduled one-hour group interview yesterday was extended by 20 minutes, even though he attended a press conference the day before with three other businessmen.
Some of this attention has come amid speculation that Sany may be mulling lay-offs as a result of poor business performance, as well as because of a high-profile lawsuit that his company has filed against the Obama administration for blocking its affiliate, Ralls Corp, from acquiring four wind farms in Oregon state on the grounds of national security concerns.
Liang called the move a political stunt and said his firm would "fight to the end" to recoup US$20 million in losses.
He also said Sany was at the centre of negative media reports because it was a private company, which he said the government did not protect as well as it did state-owned enterprises.
"If it were a state-owned enterprise, the government would intervene when there are negative reports. But private companies are at a disadvantage," he said.
Topping both Forbes' list of the richest Chinese and the Hurun Rich List last year, Liang started as an engineer at a state-owned factory in Hunan after graduating from China's Central South University in 1983. He co-founded Sany Heavy Industry in 1986 and began to focus on construction-machinery manufacturing in the 1990s.
This article appeared in the South China Morning Post print edition as: politics not for me, says tycoon