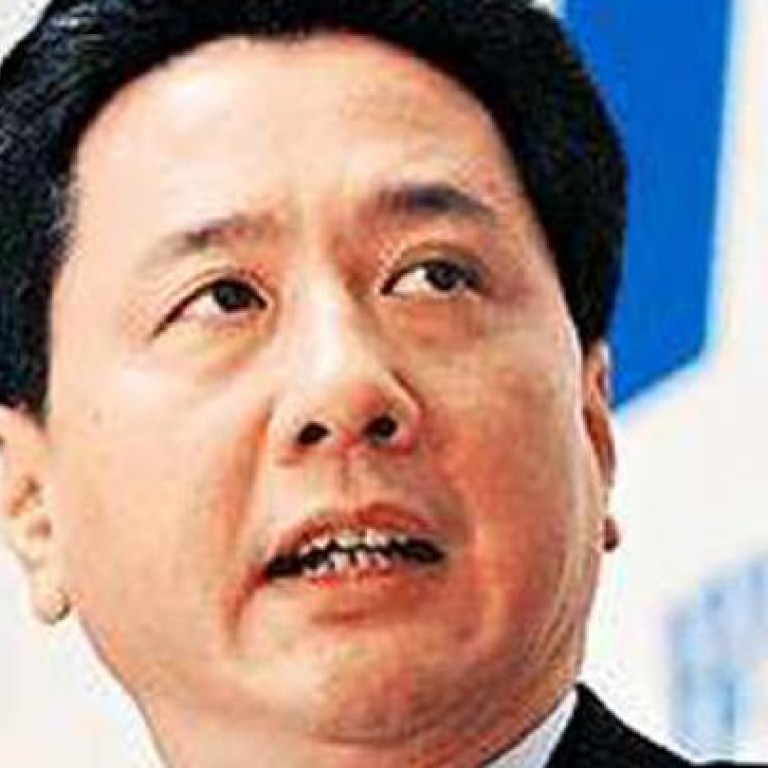 Ex-premier Li Peng's son wins fewest votes
Hardline former premier's son places last in Central Committee voting
With all 376 full and alternate members elected yesterday to the Communist Party's Central Committee, somebody has to be least popular among the bunch.
Holding that unenviable distinction with the final alternate spot is Li Xiaopeng, the vice-governor of Shanxi province and son of hardline former premier Li Peng .
Unlike full members of the Central Committee, alternates are traditionally ranked in accordance with the number of votes they manage to secure from the more than 2,200 party delegates plus specially invited counterparts, who are usually retired veterans of the party.
Chen Ziming , a Beijing-based political analyst, said Li Xiaopeng received so few votes largely because of his father's actions during the crackdown of the student-led Tiananmen Square protest in 1989. Despite his position at the bottom of the 171-name list of alternates this time around, the junior Li is by no means the only "princeling" - descendants of the party's revolutionary elders - or ally of political heavyweights to receive lukewarm support and barely make the alternate list.
Wang Dongxing , 97, a ex-director of the Central Committee's general office and a die-hard loyalist of Mao Zedong , along with the late Huang Ju , a former Politburo Standing Committee member and a close ally of former president Jiang Zemin , were at the bottom of the alternate-member lists following the 12th and 13th national congresses held in 1982 and 1987.
In 1997, Xi Jinping , who was then a deputy provincial party secretary in southeastern Fujian province, also earned the least support as the final alternate committee member during the power reshuffle at the party's 15th congress.
However, Xi, the son of liberal-minded former vice-premier Xi Zhongxun , clearly made the most of his political standing, as he is now preparing to take over as general secretary of the party, meaning he will rule the nation for the next decade.
Try as they might to help their aides land higher positions on the committee, top officials aren't always successful.
At the party's 16th and 17th congresses in 2002 and 2007, Jiang failed to help You Xigui , his long-time bodyguard, or General Jia Tingan , his protégé and director of the general office of the Central Military Commission, falling to the bottom of the alternate-member list.
Finishing one and two spots ahead of Li Xiaopeng at the bottom of the alternate list this year were Qiu He, party secretary of Kunming , the capital of southwestern Yunnan province, and Lieutenant General Yi Xiaoguang, the air force commander of the Nanjing military area command.
This article appeared in the South China Morning Post print edition as: Li Peng's son secures the fewest votes