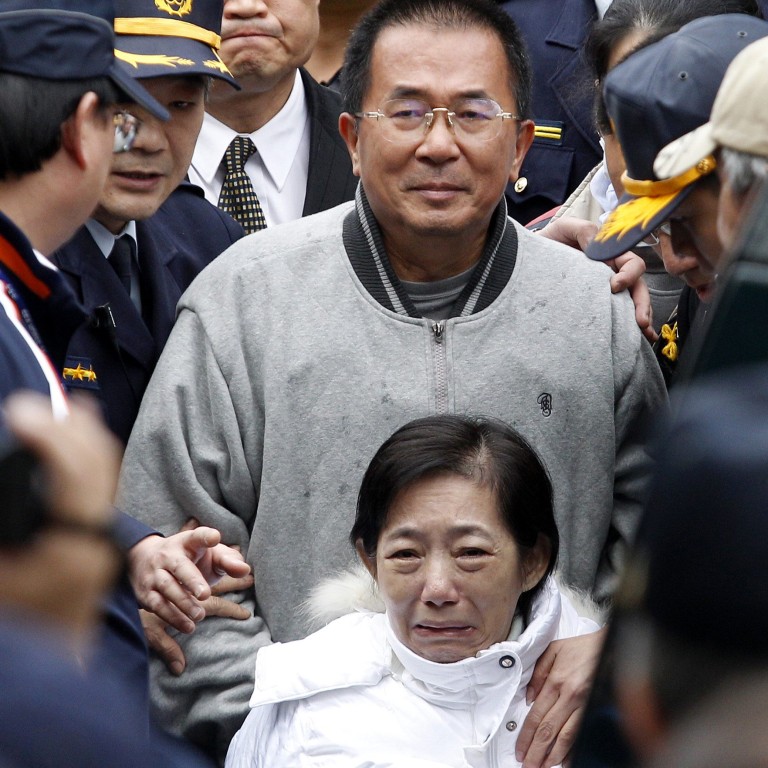 US seizes two homes linked to Taiwan's Chen Shui-bian
US authorities have seized two residences worth US$2.1 million bought by the family of Taiwan's jailed ex-president Chen Shui-bian with alleged bribe money, the Justice Department said on Wednesday.
The condo in Manhattan and a home in Virginia had been owned by Chen's son, but US authorities believe they were purchased with bribes paid to his mother, former first lady Wu Shu-chen, who like her husband is in prison for graft.
The US Immigration and Customs Enforcement's Homeland Security Investigations unit has possession of the property in Keswick, Virginia, while the title of the New York condo has been handed over to the government.
"We are committed to using every tool available to root out foreign official corruption," Assistant Attorney General Lanny Breuer said in a statement.
While Chen was in office, Yuanta Securities paid a bribe of TW$200 million (about US$6 million) to Wu in 2004 to ensure that the Taipei government would not oppose Yuanta's bid to acquire a financial holding company, court documents showed.
Chen's family purchased the two luxury properties in the United States by using Hong Kong and Swiss bank accounts, British Virgin Island companies and a Saint Kitts and Nevis trust.
ICE director John Morton said the investigations unit would "continue to find and seize the US assets of foreign corrupt officials who try to use our country to conceal the illicit proceeds and profits of their crimes."
Chen is serving a jail term of 18 years and six months on bribery and money laundering convictions in a sprawling corruption case.
The 62-year-old former leader was arrested in November 2008, less than six months after he left office, on corruption claims stemming from his two terms as president between 2000 and 2008.
He and his relatives have been accused of laundering millions of US dollars by sending political donations and secret diplomatic funds abroad, and taking kickbacks on government contracts.
Chen insists that the legal action against him is a vendetta carried out by Taiwan's current Beijing-friendly government in retaliation for his eight years in power, when he promoted Taiwan's independence from China. The allegations have been flatly rejected by the government.