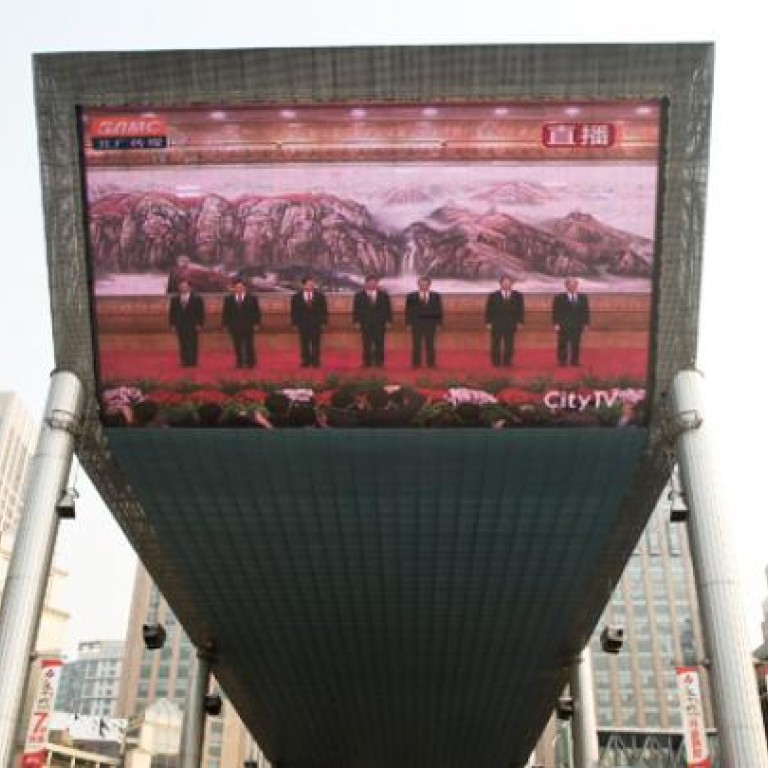 China top censor's new leadership role raises fears
Chinese propaganda boss Liu Yunshan has risen to the country's top leadership in what could be a perilous sign for online debate, critics said on Friday.
Chinese propaganda boss Liu Yunshan has risen to the country's top leadership in what could be a perilous sign for online debate, critics of his censorship diktats over the last decade said on Friday.
China's population of internet users – the world's largest at 538 million – have become increasingly vocal on its booming social media sites despite the efforts of the ruling party's highly secretive Propaganda Department.
In China, Twitter itself is blocked but "weibos", or microblogging sites, function in a similar way, and authorities tightened their suppression efforts for the ruling party's pivotal congress in Beijing this week.
During the meeting, searches for "party congress" on Sina Weibo, China's most popular microblog, returned a blunt message: "Due to relevant laws, policies and regulations, the results of your search are not displayed."
Even innocuous comments about the gathering and top leaders were frequently deleted by online censors, and internet access in major cities was reported to be noticeably slower, apparently reflecting stepped-up online oversight.
Google – which removed its search servers from China in 2010 in a row over user accounts being hacked, so that google.com now redirects Chinese visitors to an uncensored site in Hong Kong – was periodically blocked during the congress.
After the meeting ended Liu, 65, the propaganda department's director, was named as a member of China's top decision-making body, the party's seven-member Politburo Standing Committee.
"Internet policing was a new policy introduced by Liu," said Dai Qing, a dissident writer and former journalist. "The government has spent huge amounts of money on controlling content online."
"Liu's appointment has reduced our hopes that citizens will be allowed to monitor their government and spread information freely over the next decade," she added.
In his 10 years at the department Liu has earned a reputation as a conservative who oversaw the introduction of measures to curb anti-government content online, as well as maintaining tight limits on print media.
A deleted weibo post by a user named ManZhi, retrieved from a Hong Kong-based monitoring archive on Friday, said: "The media has been very tightly watched these years, lots of big events have been hidden, a lot of this has been attributed to him, now he has been promoted.
"In the future, freedom of speech will have a narrower space."
In the past weibo users have exposed corruption by low-level officials, and the microblogs were an outlet for fierce criticism of government functionaries after a deadly rail crash last year.
But the Propaganda Department has maintained constant pressure on website administrators to remove politically sensitive content, or risk losing their business licences.
Officials from the department met representatives from China's biggest websites before the party congress, calling on them to "create a good online public-opinion environment", according to state-run news agency Xinhua.
Liu's new portfolio has yet to be confirmed, but he likely to be put in charge of ideology because of his past role, offering activists few hopes of any relaxation in policy.
"Liu has been a ruthless enforcer of censorship," said Willy Lam, a Chinese politics expert at the Chinese University of Hong Kong, predicting: "There will be an exacerbation of already draconian control of the media."