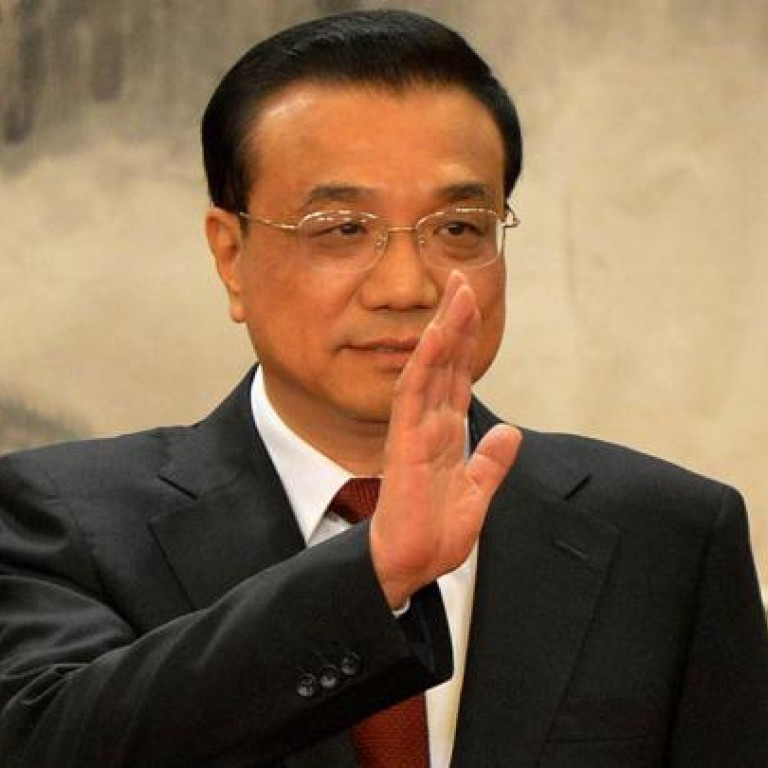 Incoming premier to forge new strategic economic path
Incoming premier to pursue four key areas of economic transformation that will be used to help improve nation's economy over coming decade
Premier-designated Li Keqiang is making a new strategic push for China - the "four new modernisations", highlighting the key areas the nation plans to focus on to transform its economy over the next decade.
Li stressed the goal of "four new modernisations" at a panel meeting during the Communist Party Congress last week, referring to Beijing's new push for industrialisation, information technology application, urbanisation, and agricultural modernisation over the next decade. While it may sound abstract, the phrase "four modernisations" is no stranger to China watchers. Similar goals raised by former leaders have shaped every key stage of the country's economic transition in the past.
In the 1960s, Premier Zhou Enlai was the first to call on the nation to realise modernisations in the fields of agriculture, industry, national defence, science and technology. In the late 1970s, after the Cultural Revolution, Deng Xiaoping used the phrase again, attaching it with new details of increasing per capita gross domestic product to US$1,000 by the end of the 20th century. The economy has since surged to become the world's second-largest. Per capita GDP has exceeded US$5,000, far outpacing Deng's goal.
The phrase "four new modernisations" was again used in 2005 referring to industrialisation, marketisation, internationalisation, and urbanisation. But Li has reinvented the phrase to address the new challenges the mainland faces.
The nation, for example, has come to a stage in its economic development where it can no longer rely on labour-intensive manufacturing as its population gets older. The loss of demographic dividends has hurt China's competitiveness compared with other emerging countries such as India, Vietnam and Mexico where such workforces are younger and labour costs are lower.
The ageing population, as well as problems such as excessive industrial expansion and an increasingly polluted environment, means a transformation in growth model is inevitable, according to a report by financial services group JP Morgan. "The new leadership is likely to put strategic focus on urbanisation, innovations and industry upgrading, reducing income inequality and regional imbalances, aiming at inclusive and sustainable growth in the next decade," it said.
Calling the modernisations goals "very inspiring but never easy to achieve", Li Yizhong, former minister of industry and information technology, said China was midway through "an acceleration period of industrialisation" after a century's development. The core of industrialisation would be innovation, which needs more government support, Li, now a senior lawmaker, said at a summit held by Caixin Media yesterday.
He said Beijing should increase its annual fiscal discount used for technological upgrading to 30 billion yuan (HK$37.2 billion), starting next year from 22.8 billion yuan this year. The fiscal support would help drive investment worth more than 700 billion yuan a year, he added.
Barry Naughton, a professor at the University of California, San Diego, said urbanisation "is a crucial driving force of China's economic development and has become even more important at this stage of growth".
This article appeared in the South China Morning Post print edition as: Li to push 'four modernisations'