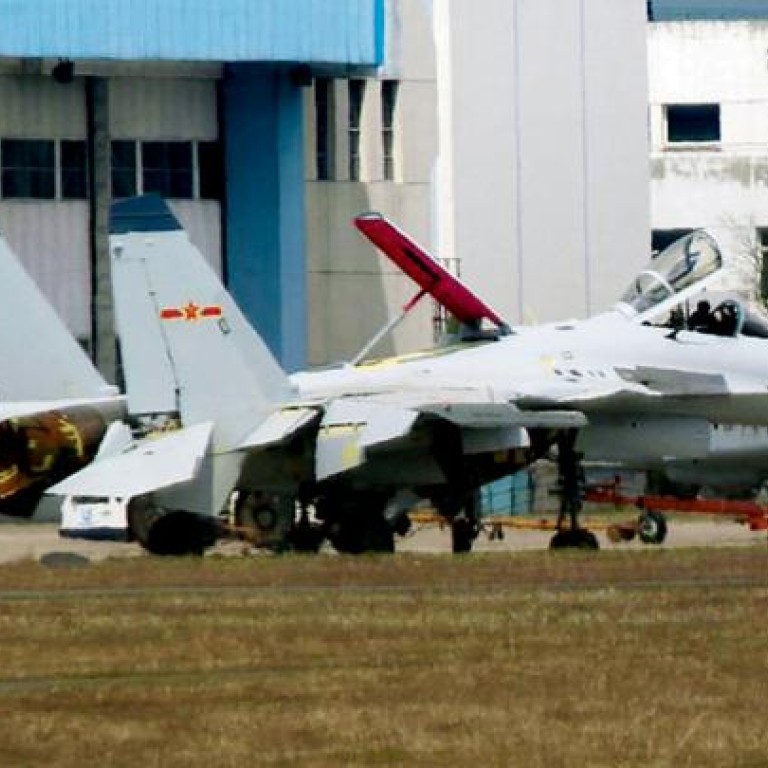 Reports hail aircraft carrier's landing tests
China's indigenous carrier-based fighter, the J-15, has completed landing tests on the country's first carrier, the Liaoning, state media reported yesterday.
In a sign that the carrier could soon be operational, the tests took place on Tuesday during a 19-day period of sea trials in the northern Bohai Sea that began on November 11, reported. The J-15 also completed touch-and-go take-offs and landings during a sea trial last month, with a prototype touching the carrier's deck without coming to a halt, reported at the time.
The report was soon picked up by Xinhua, other media and military enthusiasts.
"If the report is true, it means our carrier project has walked forward a crucial step as landing tests of carrier-based aircraft are the most challenging and the highest risk job," Beijing-based naval expert Li Jie said. "The success was not achieved within a single night because we have prepared and tested both take-offs and landings for a long while before the Liaoning was commissioned in September."
Li said the J-15 had flown many low-flying missions over the Liaoning's deck and made many landings on land-based mock-ups of its deck before the carrier was formally handed over to the PLA in late September.
"There is still a long way for us to go to turn the carrier into a real combat-effective aircraft platform," Li said, adding that training involving teamwork and technical operations would be scheduled soon.
Wu Xiaoguang, deputy chief designer of the PLA's national carrier project and director of the 701st Research Institute at China Shipbuilding Industry Corporation, told mainland media last week that test landings were likely to be conducted this month or next.
Last night the Ministry of National Defence had not confirmed the tests.
This article appeared in the South China Morning Post print edition as: Reports hail aircraft carrier's landing tests