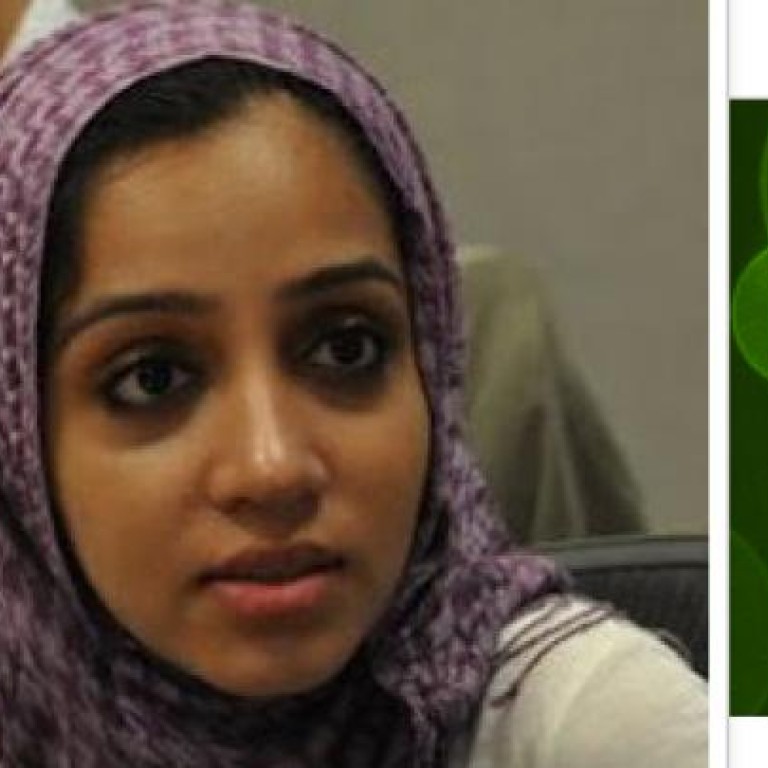 Pakistani netizen seeks solidarity from Chinese against censorship
Sana Saleem calls for solidarity against China's government and companies aiding internet censorship in an open letter
What do China and its longtime partner Pakistan have in common? According to Pakistani writer Sana Saleem, they both face an increasingly disgruntled online population eager to break free from government-imposed online surveillance and censorship.
In her recent open letter to Chinese
netizens
,  
the Global Voices
 writer Sana Saleem pointed out that her government is not only eyeing China's economic success, but also its "system of censorship and surveillance".
"We reach out to you to appeal for solidarity," she said. "We hope that you will stand by us and strengthen our appeal to Chinese surveillance companies and the government of China to not aid the government in Pakistan in shrinking our space and eventually silencing our voices."
Saleem said in her 500-word letter that 20 million internet users in Pakistan are on the verge of being monitored and filtered for their views and she fears China's government and its tech-spy companies are aiding those actions.
"When the Pakistani government announced a tender calling for international and national companies to bid for censorship technology, we wrote letters to internet surveillance companies, most of them are western companies." she said, "Five companies responded committing not to help Pakistan's authorities, including Cisco. None of the Chinese companies responded," said Saleem, referring to Huawei and ZTE Corporation.
"Huawei only makes commercial communications equipment." said Scott Sykes,  Vice President of Corporate Media Relations at Huawei. "One of the basic principles of Huawei's global operations is to be in full compliance with all applicable laws and regulations, including those of the United States and the United Nations."
ZTE Corporation didn't respond to the SCMP's inquiries on Tuesday.
Chinese activists helped to translate Saleem's letter and posted it on China's social media including Sina Weibo, China's twitter like service.
"The reactions have been tremendous," said Saleem in an e-mail to SCMP. She said she had received over 300 comments on her Google Plus post in a few hours.
"With no freedom, there's no future," wrote one netizen in Chinese.
"I understand and support you," wrote another netizen, "we have a common cause."
A few Chinese netizens did not agree.
"Does the US government not monitor their internet?" said one netizen.
Saleem, who's on the list of
Foreign Policy
's
"Top 100 Global Thinkers"
 this year, said she planned to continue the campaign and engage more Chinese netizens and activists.
The Pakistan Telecommunications Authority published a request in March for proposals for the "deployment and operation of a national level URL Filtering and Blocking System", which would operate on similar lines to China's "Great Firewall", according to the Wikipedia page about "
Internet censorship in Pakistan
". 
The Pakistani authorities currently ban websites they consider blasphemous, anti-Islamic, or threatening to internal security. Porn websites and popular sites including YouTube are also banned.
China, Russia and other countries are expected to discuss the issue of internet freedom at the World Conference on International Telecommunications this week
in Dubai
.