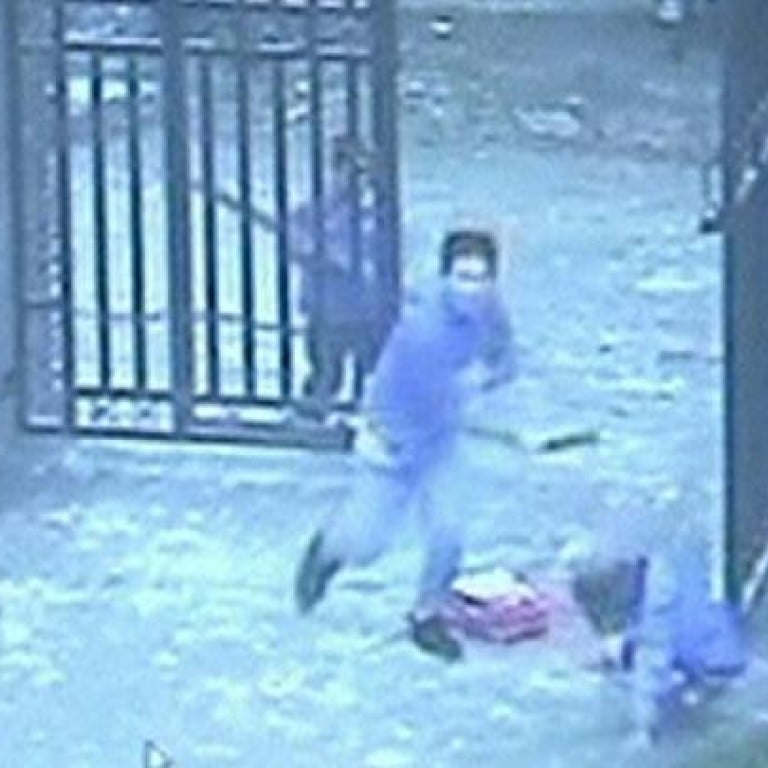 Release of Henan knife attack video stirs controversy
Police have released shocking security footage of the
brutal attack
on primary schoolchildren in Henan less than a week after the attack by a knife-wielding man left 23 pupils injured. The video has caused further outcry among China's netizens, who
blame the school
 for failing to protect the students. Some also question whether it's appropriate for the government to relase the video. 
The attack happened on Friday when the suspect, identified by the police as Min Yongjun, stormed into a primary school in Chenpeng village in central Henan and attacked the pupils.
The video clip shows students fleeing after the knife-wielding man stormed in stabbing victims along the way.
After dozens of students fled the campus, nearby residents and school staff members are seen rushing in with brooms, attempting to confront the knifeman.
"All they've got are brooms?", said one netizen on China's Sina Weibo service. "That's not enough to protect our kids."
Some others criticised the government for making the video public.
"By releasing the footage, you are satisfying the sick suspect and facilitating other potential killers," said one netizen. "Please take it down."
The video above, from a news broadcast, shows the grainy security footage and an interview with a witness.
7.37am The knifeman, in a blue sweater, storms into the school and attacks a girl near the gate. The girl falls to the ground but manages to stand up and escape.
7.39am Dozens students run out of the school, looking for help.
7.40am Nearby residents rush in waving brooms.
7.40am The suspect is driven out of the school by residents.