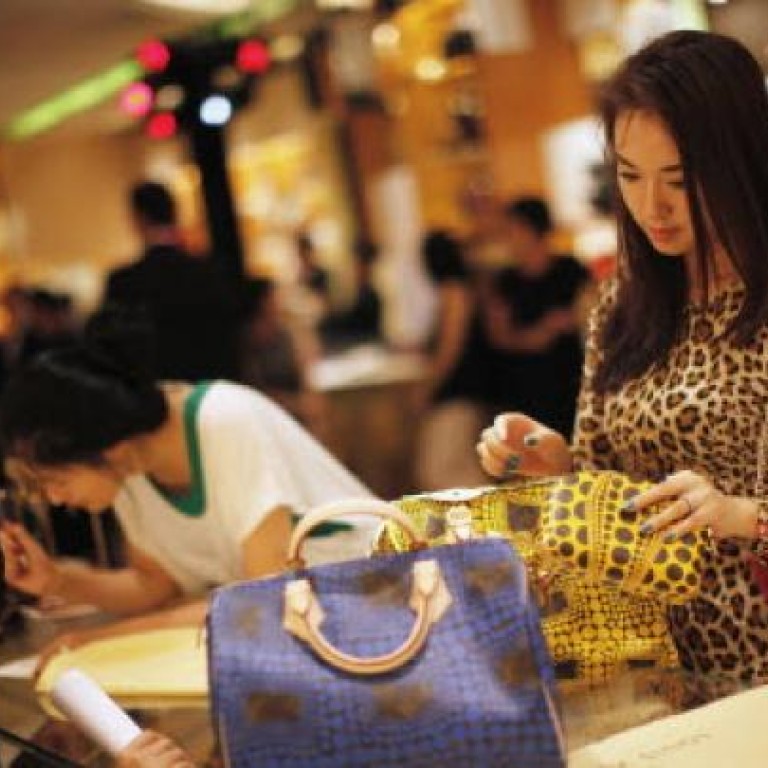 Chinese consume one quarter of world's luxury goods, says report
Chinese consumers are buying one quarter of the world's luxury goods, according to a reported published on Thursday.
Chinese consumers are buying one quarter of the world's luxury goods, according to Bain & Company's
China Market Study (2012) 
annual report, 
Caixin
 reported on Thursday.
Chinese consumers going abroad
Despite a recent slowdown in domestic luxury goods consumption to 7 per cent in 2012, overseas consumption of luxury goods by Chinese nationals grew by 31 per cent, according to Bain & Company. 
Mainland Chinese luxury goods consumption in Hong Kong slowed down to a growth rate of 10 per cent, while Macau still enjoys a rapidly growing luxury market, the report revealed.
Driven by the combined effects of a weak euro and a tourism boom, overseas consumption accounted for 60 per cent of China's total luxury goods consumption in 2012.
Despite the slowdown of luxury goods consumption at home, China has replaced Japan as the second largest luxury goods market in the world, second only to the United States.
In addition, Chinese nationals have become the largest luxury goods consumer group in the world, buying approximately 25 per cent of global luxury goods.
Changing preferences, but a market still going strong
Bain & Company predicted that despite challenges and uncertainties in the overall business environment, China will see improved growth in its domestic luxury goods market in 2013.
The current slowdown in market growth provides an opportunity for major brands to assess and adjust their strategies. Formulating a more holistic approach will become an important issue, said the report.
As China's retails market matures, there will be changes and segmentation in the behaviour of Chinese consumers.
Beijing and Shanghai have seen a gradually declining preference for big luxury brands. Consumers in these cities are turning to more unique, high-quality and low-key luxury products.
The report found that 65 per cent of consumers in Beijing and Shanghai intended to buy fewer products with an obvious trademark.
As a result, foreign luxury brands will slow down their expansion plans in China and brand name retail stores will be more selective when choosing store locations.
Brands entering the Chinese market relatively late will still maintain rapid expansion plans, according to the report.
The internet, smartphones and tablets have become increasingly important marketing tools for luxury brands, which are starting to tap into a variety of social media to enhance the online customer experience.
Innovation needed for brands to stay competitive
"China's luxury consumers are transcending their 'show-off' mentality," said Bruno Lannes, Bain & Company's global partner, chairman of Greater China consumer goods, retail and luxury goods business, and author of the report.
"Brands will face greater pressure in the Chinese market in the future. They need to provide more relevant products to Chinese consumers in order to stay competitive, rather than relying solely on their luxury status."