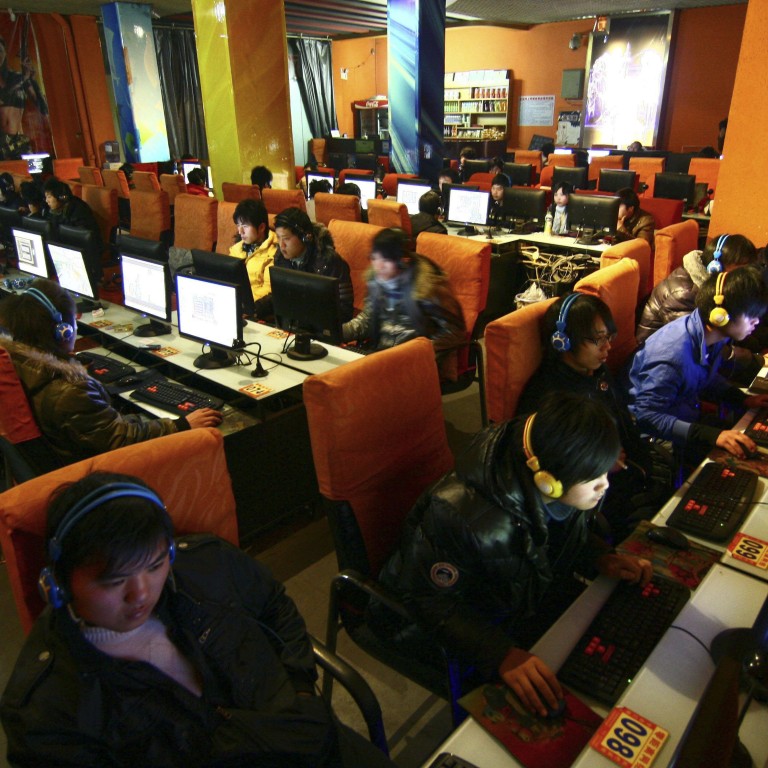 Great Firewall 'upgrade' hits internet users as China prepares crackdown
State-run newspapers carry strong editorials backing internet restrictions
China looks poised to launch another crackdown on its social networks after two newspapers carried editorials defending restrictions on the internet.
The articles coincided with complaints from internet users that its so-called Great Firewall had also been upgraded and was now able to automatically detect and block virtual private networks, or VPNs.
The People's Daily and Global Times – both mouthpieces of the Communist Party – published pieces emphasising the need for more control over the web, stating that 'it is the civilians' wish that the chaotic internet be regulated'.
In Friday's Global Times – which earlier this month quoted officials saying foreign-run VPNs were illegal – defended restrictions on the internet in an editorial headlined: "Freedom not at odds with online regulation".
"Problems caused by the internet have been accumulating," said the newspaper, which, despite the Great Firewall, boasts its own Facebook and Twitter accounts.
"It advocates individual freedom, but at the same time severely damages it.
"It is time to regulate the Internet. Such a view is actually embraced not only by the authorities but also by the public who fear that their privacy may be intruded upon.
"People who feel constrained by it (regulation) are those who create waves online or even use the internet illegally."
The move caused a flurry of criticism from both netizens and businessmen who claim that an upgrade to the so-called Great Firewall of China is already having an effect on them.
The Great Firewall – the country's huge system of Internet limits and censorship – now appears to be stepping up targeting of VPNs, commonly used to circumvent controls on websites the government considers threatening.
While VPNs let users gain access to sites blocked by the Firewall due to their content or sensitivity – which in China include Facebook and Twitter – they are also vital to firms, enabling secure and encrypted communications.
In the globalised economy companies have flocked to China to try to participate in decades of stunning growth.
But web users are complaining of VPNs being inaccessible or quickly going down once accessed, while speeds have slowed to a crawl.
"For us it's catastrophic," said one Western businessman in China, on condition of anonymity. "We are used to working between different offices and subsidiaries using Google Drive, which lets us save, share and work simultaneously on common documents. Well, we can't do that here."
Another expatriate complained about the extreme slowness and frequent inaccessibility of Gmail and Google Agenda, the internet giant's email and planning services. "It's a constant problem," he said.
Some foreign-based VPN providers are saying system interference due to a strengthening of controls is involved.
Experts discuss their difficulties accessing the internet in China
In a message to its users, VPN provider Astrill blamed a technology update to the Great Firewall (GFW), saying the system now has the "ability to learn, discover and block VPN protocols automatically".
"This GFW update is one of the worst so far and it has affected not just all VPN providers but as well as many companies which use VPN protocols to connect different branches of their network," it said.
The Global Times has previously quoted Fang Binxing, credited with designing the Great Firewall of China, as saying he knew of no upgrades to the system.
But the founder of the website GreatFire.org, which tracks online censorship in China, said it was plausible that the authorities could have tweaked the system to affect VPNs.
"The GFW cannot know what the content of encrypted traffic is, but they can see that it's encrypted traffic," the activist, who uses the pseudonym Martin Johnson for security reasons, said in an email.
"For example, if a lot of encrypted traffic passes through the GFW to a certain server outside China, the GFW can notify staff to manually review it and block the server based on its IP address if they so choose. It can also be automatically blocked."
Witopia, another provider, referred in a tweet to "rolling countrywide protocol blocks".
China's Ministry of Industry and Information Technology did not immediately reply to questions sent by AFP seeking comment, but the government has previously said controls are in place to limit access to pornographic and violent content to protect children.
With more than 500 million internet users – the most in the world – China is fast emerging as an internet superpower with a vibrant and increasingly sophisticated user base.
Johnson said that the fact many of those reporting VPN problems on Twitter were foreigners did not necessarily mean they were the most affected group.
"I'm sure that the authorities aren't going after VPNs to stop foreigners from accessing Facebook and Youtube. It's about preventing Chinese citizens from circumventing their grip on information and communication."