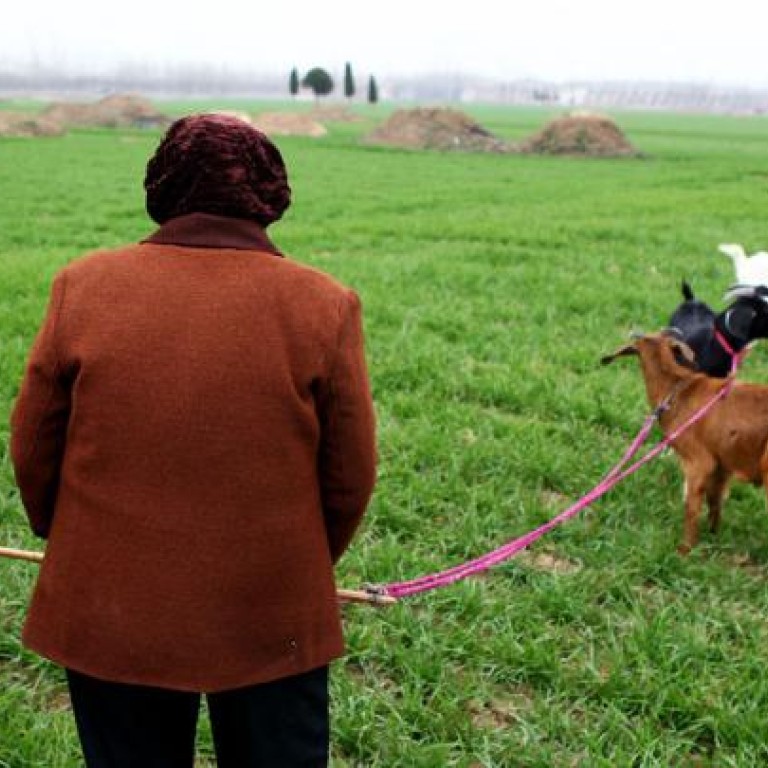 Policies aired to boost food security and avoid overreliance on imports
Growing enough to feed everyone on mainland is increasingly difficult, but officials seek to raise output to avoid over-reliance on imports
Henry Kissinger once said: "Control the food and you control the people."
With the largest population in the world and a growing demand for food, China has made boosting agricultural production a priority for decades. If China controls its own food supply, it is less likely to be controlled by external forces, or so the thinking goes.
At the annual Central Rural Work Conference over the weekend, policymakers mapped out wide-ranging policies aimed at improving food security.
Among other things, the government intends to let farmers earn "reasonable profits" and provide more subsidies to help them build a stable workforce in rural regions.
But participants acknowledged the task of meeting the country's demand for food was becoming more difficult. Unlike the late 1990s, when food was abundant, the country now faces domestic shortages of certain agricultural products.
In the first 10 months of this year, the country's agricultural trade deficit grew to a record high of US$41 billion, up nearly 60 per cent from the same period last year according to the Ministry of Agriculture. Imports of staples are growing at a striking pace - twofold in wheat, threefold in rice and fourfold in corn.
Agriculture Minister Han Changfu said yesterday the task of providing an adequate supply of safe food would be "very tough" in the years ahead, when agricultural production is expected to cost more, carry higher risks and face greater challenges in terms of resources and the environment.
A Xinhua report from the conference - chaired by State Council secretary general Ma Kai, a newly appointed member of the Politburo - called for more investment in agriculture to boost productive capacity.
Professor Zhu Qizhen, from the China Agricultural University, said that although official data shows nine consecutive years of record grain output, the mainland has "very limited potential for more bumper harvests" owing to its limited supply of arable land relative to its large population.
"It will trigger global food price spikes if China buys 30 per cent of its food from overseas," he said.
The central leadership, apparently aware of the problem, instructed local governments at the weekend conference to encourage more diversity in their agricultural sectors, allow larger scale family farms and co-operatives, and to accommodate large agricultural companies.
Current farming profits are too low to make farmers focus on the fields, Zhu said. On average, farmers make a net profit of just 1,770 yuan (HK$2,170) per hectare of wheat; 5,565 yuan per hectare of rice; and 3,945 yuan per hectare of corn, according to Ministry of Agriculture data.
Dr Li Guoxiang, of the Chinese Academy of Social Sciences, noted that the conference also said that local governments "must not obstruct or force" farmers to trade their plots to others for farming purposes. He said that the policy aimed to make it easier for farmers to participate in large-scale farming on a voluntary basis.
As a lot of farmers left rural regions to work in cities, more specialised, commercialised and vertically integrated farms should be established, Li said.
Authorities vowed to narrow the gap between rural and urban residents by keeping the annual rate of income growth in the countryside at a minimum of 7.5 per cent.
"For the future years, farmers' income should grow at the same pace of that of urban residents - and better, faster than that of urban residents," a Xinhua report from the meeting said.
Professor Zheng Fengtian, from Renmin University, said raising grain prices was the ultimate solution to the problem.
"Currently, they're kept too low in order to not affect overall consumer prices," he said.
China's agriculture deficit has been widening steadily since the country joined the World Trade Organisation in 2001.
This article appeared in the South China Morning Post print edition as: Investment in bigger farms eyed to boost food security