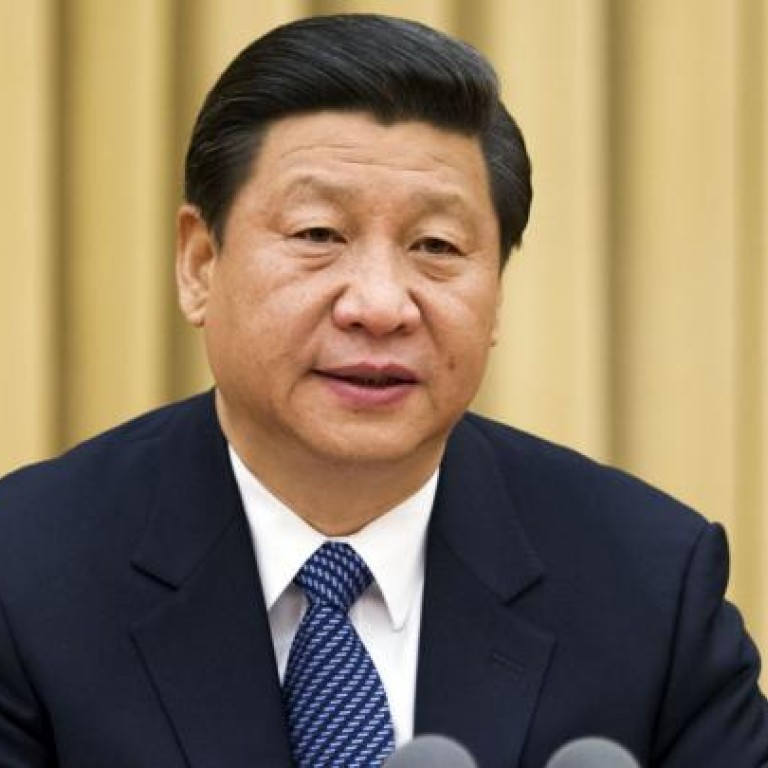 Xi Jinping maps out anti-graft campaign
Party leader maps out his campaign to tackle corruption as judicial bodies issue a ruling on the making of payments to public servants
Party leader Xi Jinping chaired a Politburo meeting yesterday to map out this year's anti-corruption efforts, in a further display of the new leadership's resolve to tackle a problem seen as a threat to the party's stability and legitimacy.
The Politburo ordered the party's disciplinary bodies to investigate corruption cases and punish corrupt officials.
It also ordered the disciplinary agencies to conduct routine checks on the enforcement of new guidelines set out at its last meeting, calling on party members to reject extravagance and rein in bureaucracy.
The guidelines also said members should forge closer bonds with the people, should travel light with a small entourage, conduct shorter meetings, shorten speeches and reduce media coverage of officials' activities.
Yesterday, the Politburo also asked the disciplinary agencies to draft detailed guidelines for inspections and penalties for violations of the rules.
"There needs to be real results," said the state media, citing a statement issued after the Politburo meeting.
Also yesterday, in an attempt to curb corruption at its source, the Supreme People's Court and Supreme Procuratorate (in charge of prosecutions and investigations) issued a document declaring that anyone who offers a payment of 10,000 yuan (HK$12,300) or more to a public servant will be committing a criminal offence and will face prosecution.
During his visit to Shenzhen last month, Xi set an example to officials by moving about in public in a more low-key fashion, with fewer traffic restrictions and police escorts.
The party general secretary said then that the "war on corruption" remained grave and that it would target all forms of extravagance by party officials.
Soon after taking the helm from former party general secretary Hu Jintao , Xi called on party members in his first public speech to stay alert and promised to clean up the party's tainted image.
Last week, a statement released at the end of a National People's Congress Standing Committee session said that the legislative body would step up efforts to draft relevant anticorruption laws.
Yesterday's Politburo statement described the fight against corruption as "arduous under the new circumstances.
It also said a small number of party members had a "weak sense of responsibility".
It criticised the formalism, bureaucratism and extravagance that were features of some officials' work style.
The statement urged the entire party to strengthen "a sense of hardship, risk and responsibility", exert more efforts to handle corruption and prevent corruptive behaviour from spreading.
This article appeared in the South China Morning Post print edition as: Xi gives impetus to 'waron graft'