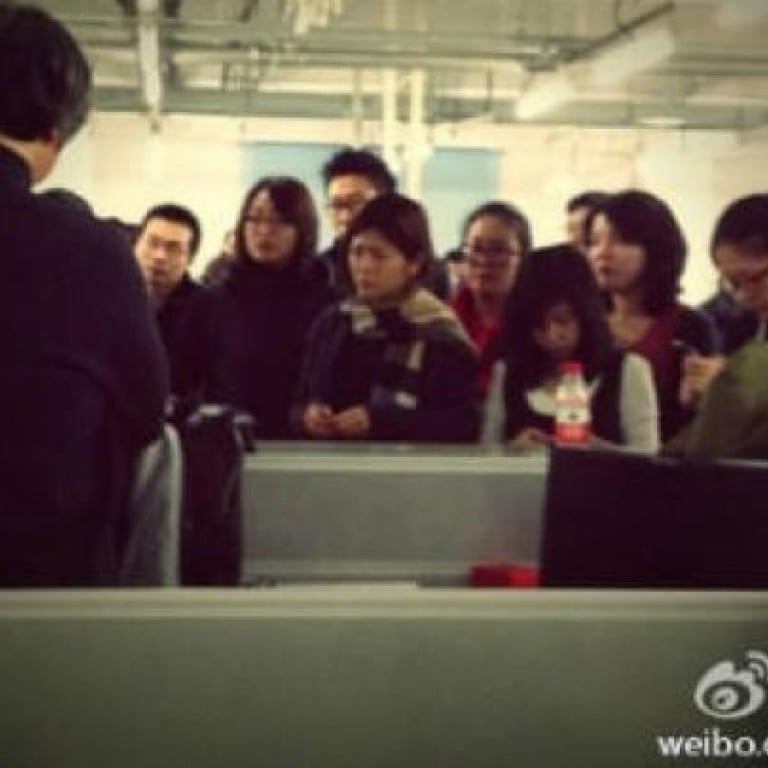 China censorship storm spreads, Beijing paper publisher resigns in protest
In the aftermath of a rare confrontation between Chinese journalists and Communist Party censors, the publisher of a large Beijing-based newspaper has resigned. 
Dai Zigeng, the Communist Party-appointed publisher of the Beijing News, announced his resignation on Tuesday night after a heated argument with propaganda officials over the publication of a controversial editorial, three senior editors at the paper told the Post on Wednesday.  They were all at the scene and heard Dai tell his Communist Party bosses, "I now verbally submit my resignation to you," in the early hours on Wednesday.
It remains unknown whether Dai's resignation has been officially accepted by Beijing propaganda authorities. 
The Beijing News has a daily circulation of more than half a million, according to its Web site. 
The editorial in question, originally published in the nationalistic tabloid Global Times on Sunday, was seen as an official response to the recent strike and protest at the Guangzhou-based Southern Weekly. It blames the clashes at the Guangzhou paper on freewheeling journalists and "hostile foreign forces". Global Times is a subsidiary publication of the Communist Party's mouthpiece, People's Daily. 
Propaganda authorities had ordered an unknown number of daily newspapers throughout the country to run the editorial in their Tuesday editions, but only 
a small number of newspapers complied on that day.
 Dai and his staff had refused to publish the editorial after they received orders from Beijing Party censors to do so. But a Beijing propaganda official threatened to disband the newsroom and close the newspaper if they continued to disobey.
The Beijing News ran the Global Times editorial on page A20 in Wednesday's edition . But page editors refused to put their names at the bottom of the page in protest, editors told the Post.
The Beijing News is co-owned by the Southern Media Group. It's the first newspaper in China to be approved to operate as a "cross-regional" newspaper.
Several top editors at the newspaper, including editor in chief Yang Bin and senior editors Sun Xuedong and Li Duoyu, were replaced by authorities in 2005 after the paper reported controversial social issues.