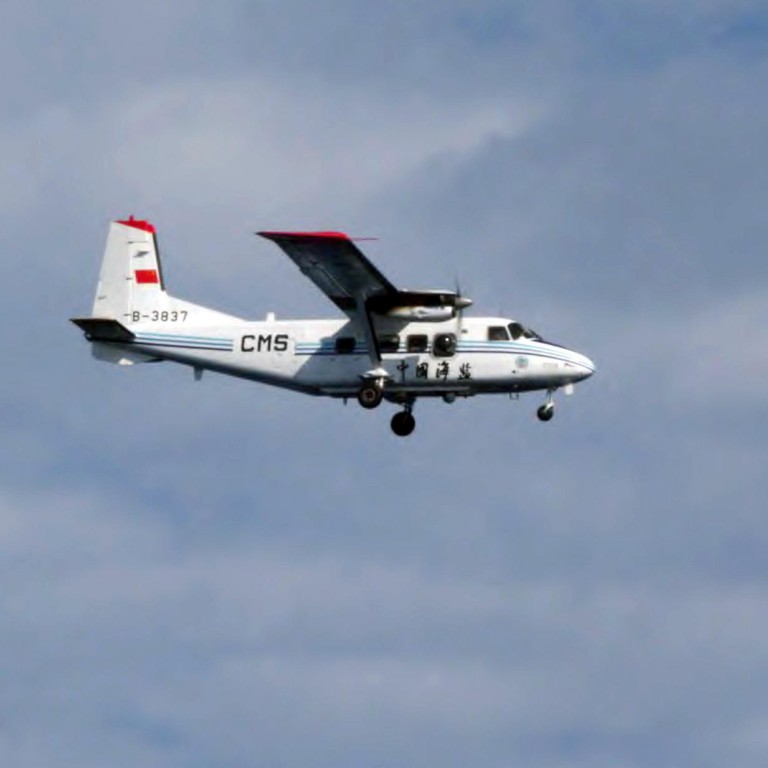 Japan may allow jets to fire warning shots at Chinese aircraft
Tokyo considers authorising Japanese military aircraft to take action if China's planes enter air space near disputed waters
Japan's defence ministry is considering authorising the country's Air Self-Defence Force (ASDF) jets to fire warning shots when Chinese planes enter air space claimed by Japan, Japanese media reported yesterday.
Citing sources close to the Japanese government, the newspaper reported that Tokyo had instructed the defence ministry and ASDF to look at stepping up warnings to People's Liberation Army planes and Chinese government aircraft that "intrude into Japanese air space".
In Beijing, the foreign ministry said China opposed any infringement of its sovereignty over the Diaoyu Islands committed by Japanese aircraft or vessels and remained vigilant against attempts to commit such acts.
"Diaoyu Island and its affiliated islets have been China's inherent territory. Patrols conducted by Chinese planes and ships in waters off the islands represent normal administrative activities for the purpose of exercising jurisdiction," ministry spokesman Hong Lei said in response to a question about the Japanese report.
The report said the number of Chinese military planes flying near Japan's "air-defence identification zone", including the PLA Air Force's Y-8 multi-role cargo planes and other intelligence-gathering aircraft, had increased since Japan bought three of the disputed islands, in the East China Sea, in September.
"[Chinese aircraft] have continued to fly [in our air space] for up to three consecutive days in some peak periods," the newspaper quoted a Japanese defence ministry official as saying.
Professor Liu Jiangyong , an international relations expert at Tsinghua University, said the warning shots would not worry the PLA. "Chinese military jets will not be scared off by the shots and will continue to fly to anywhere they want to go, including the air space of the Diaoyu Islands," he said.
Japanese defence officials said they could not immediately confirm the report, but a spokesman said "it is extremely rare for Japan's defence forces to fire a warning shot against a foreign military force".
Japan News Network reported that Japan's defence ministry is also looking at beefing up the deployment of Maritime Self-Defence Force vessels in waters near the Diaoyus - known as the Senkakus in Japan - to be on standby in case Chinese vessels "intruded into Japanese waters".
At present the ASDF just issues radio warnings to PLA planes or sends F-15 fighter jets aloft to head off aircraft from China's maritime surveillance authorities.
Beijing-based naval expert Li Jie said Tokyo's proposed move was "a tactic to boost their air force's courage".
Liu said the ASDF had fired warning shots at jets of the former Soviet Union. "But the Russians took no serious heed of the warnings," he said.
Meanwhile, a Japanese defence ministry spokesman said it would request 180.5 billion yen (HK$1.58 billion) in military spending from a stimulus package to buy PAC-3 surface-to-air anti-ballistic missile systems and to modernise four F-15 jets.
The new funding sought includes 60.5 billion yen to prepare for the "changing security environment surrounding Japan", the spokesman said.
This article appeared in the South China Morning Post print edition as: Japan jets may fire warning shots at Chinese