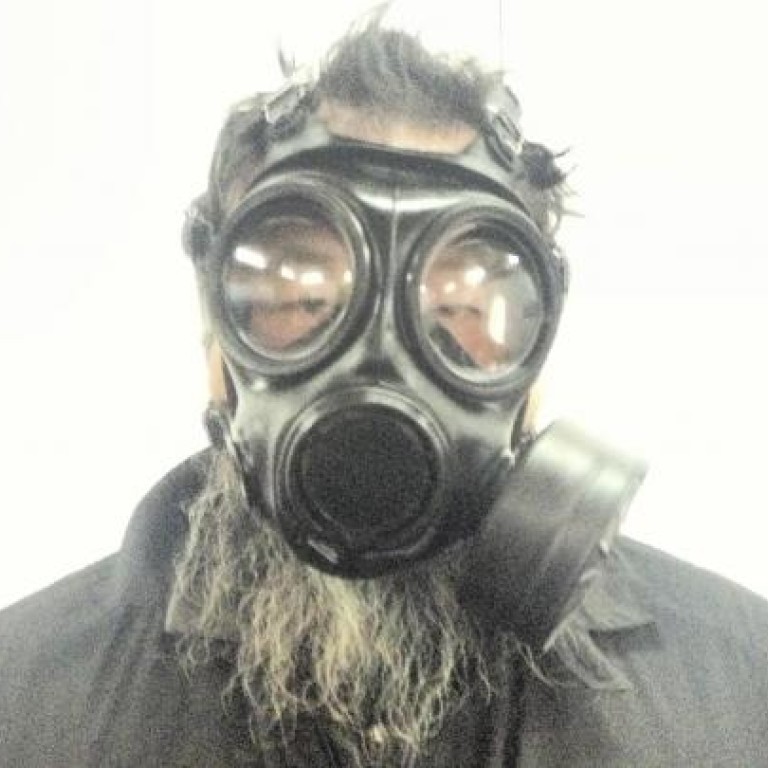 Artist Ai Weiwei dons gas mask as severe pollution continues to engulf China
Gas mask makers cashing in on smog
Dissident Chinese artist Ai Weiwei joined the growing chorus of disapproval at Beijing's air pollution this week by posing pictures of himself on Twitter wearing a gas mask.
It was published as news emerged that shares in a Chinese face mask manufacturer soared on Tuesday as investors looked for opportunities to cash in on the severe air pollution that has blanketed large swathes of China.
Shanghai Dragon stocks soared by the 10 per cent daily limit shortly after the market opened for the second day in a row, while pollution control equipment maker Fujian Longking was up 9.64 per cent in morning trading.
Acrid smoke and haze shrouded large swathes of the country over the weekend and Monday, and a manager at a Beijing outlet of pharmacy chain Jinglongtang told reporters that facemask sales had surged.
"The purchases were made because of the pollution for sure," said the manager, who declined to be named. "The masks were all sold out by Monday," she said.
At the height of the smog Beijing authorities said readings for PM2.5 – particles small enough to penetrate the lungs deeply – hit 993 micrograms per cubic metre, almost 40 times the World Health Organization's safe limit.
Doctors at two of Beijing's major hospitals said the number of patients with respiratory problems had increased sharply during the period.
Pollution levels were generally lower on Tuesday, with the China National Environment Monitoring Center giving the air quality index in Beijing as 161, or "medium pollution" and the US embassy giving it as 153, or "unhealthy" on its scale.
State-run media – which have been openly critical of the pollution and urged the authorities to act – said air purifier sales had also jumped.
Most air purifiers at gome.com.cn, one of the country's leading home appliances shopping websites, were sold out, the China Daily said.
"We started to run out of stock on Sunday night because orders for air purifiers suddenly flooded in," the report quoted Peng Liang, a Gome spokesman, as saying.
Sales were at least eight times higher than the same period in previous years, he added.
Gome's rival Suning said searches on its website for both air purifiers and face masks were three times higher than average on Monday morning, the newspaper added.