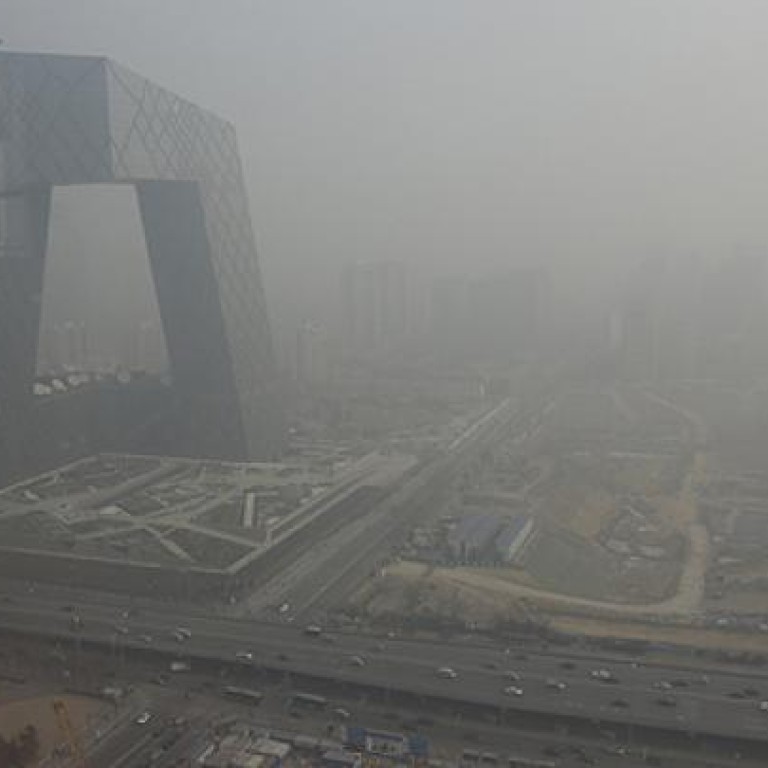 China pollution makes recruiter's job more difficult
Air pollution in China is driving away foreign talent from key cities, including Beijing, and making it harder for multinationals to persuade their employees to relocate there.
Air pollution in China is driving away foreign talent from some key cities, including the capital city of Beijing, and making it harder for multinational firms to persuade their employees to relocate there, hiring managers said.
"They are not familiar with the place and the country, so the heavy pollution is an important factor for them to consider," said a senior executive at Antal International Germany in an e-mail interview. Antal International is a global recruitment firm working with multinational companies. The services offered by its German office includes recruiting foreign executives to work in China for large carmakers such as BMW, Audi and Volkswagen.
"Air pollution is becoming a real issue among expats working with Audi and BMW. A senior lawyer has asked to be transferred out of the area very recently," said Richard Adam, a managing partner at Antal International Germany who regularly hires western talents to work in Asia. 
The difficulty of finding people to fill in positions in Chinese cities, on a scale of 1 to 10, was rated as 6, by Adam.
And while there seems to be few concerns expressed when it come recruiting westerners to the Shanghai, China's financial hub, 60 per cent of those negotiating the possibility of working in Beijing and other Chinese industrial cities mentioned air pollution or health issues as a one of their top concerns, according to Adam.
"Life balance and health is getting more important and people take environmental issues into consideration. Nobody is going to ruin his or her health when there are job alternatives under better conditions. When people can choose, they take what is good for them, and money cannot compensate for health," he said.
Sending someone from a "better" place to a less attractive one with a lower quality of life does not necessarily mean the person will get monetary compensation as the cost of living might be cheaper, said Adam. Yet after what happened to Beijing recently, the situation "might change", he added.
On Saturday, a Beijing air pollution index measuring particulate matter with a diameter of 2.5 micrometres (PM2.5) hit levels as high as 400 in some areas of the city. A level above 300 is considered hazardous, while the World Health Organisation recommends a daily level of no more than 25.
Foreigners who work in "obviously polluted areas" could expect to be paid 5 to 12 per cent more than those working in a comparable position in places with a better environment, Adam said.
While international firms may have to pay more to attract foreigners to locate in China, Chinese candidates, however, said pollution and environmental issues were not a key concern when relocating to Beijing from other inland cities.
The opportunities, salary level, and exciting working environment of a first-tier city usually outweigh the inconvenience of poor air quality for Chinese employees, according to Antal International China.