BMW
Get more with myNEWS
A personalised news feed of stories that matter to you
Learn more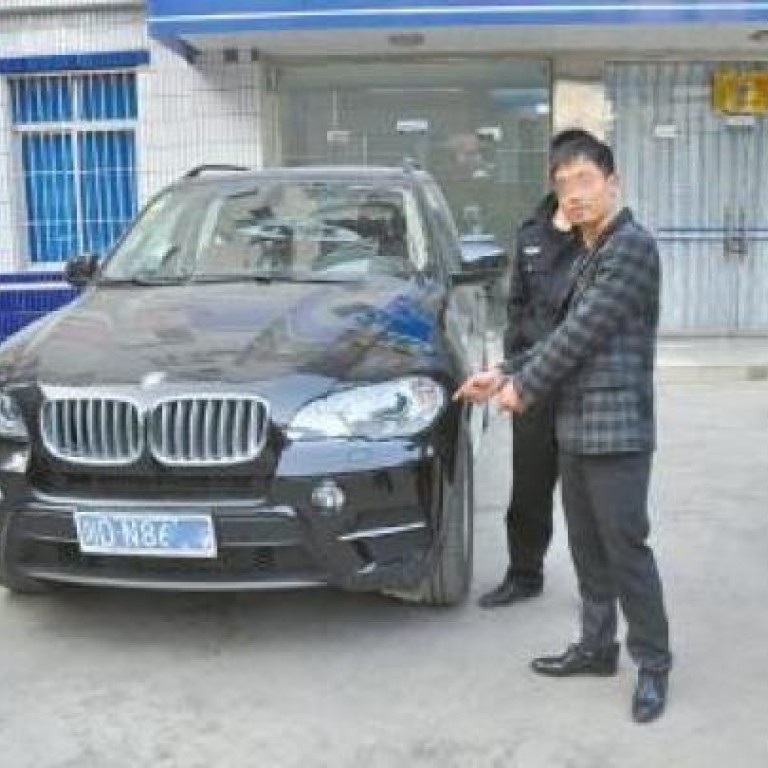 Sichuan man destroys luxury car during test drive to 'vent anger' at ex-mother-in-law
A man was arrested for deliberately destroying a luxury car worth almost one million yuan during a test drive on January 15 at Panzhihua in Sichuan, according to
media reports
.
Zhou Wei (not his real name), 26, hit the car with a metal object used by cleaners when he arrived at the home of his former-mother-in-law. He had taken the expensive vehicle for a test-drive.
That day, Zhou had approached a local car dealer and asked to drive the latest BMW X6 car, but this was not available.
He then asked to drive a BMW X5 and told staff he would buy it if he enjoyed driving it.
Two BMW sales associates accompanied him in the vehicle and witnessed his bizarre behaviour.
Zhou drove off the test drive route and sped up after a few kilometres. He narrowly avoided causing an accident on several occasions and, at one point, crashed into a railing.
He finally stopped in front of a store in Renhe district. He then got out of the car and started hitting it with the metal object.
Zhou shouted out: "Ha - I will be bold today!" while smashing the car. He also told spectators, "I finally feel like a man."
Local police arrested him for the deliberate destruction of property after the sales staff reported the incident.
Zhou damaged various parts of the car, including the hood, doors, headlights and windshield. He faces a compensation charge of about 80,000 yuan.
According to media reports, Zhou's reckless behaviour was a way to vent his anger against his former mother-in-law.
The family of his ex-wife often "complained about his incompetence." The marriage ended in divorce.
Zhou later confessed to feeling stressed and unhappy after the divorce and said he had been looking for a way to let off steam.
Correction: An earlier version mistakenly stated the price of BMW X5 car as 10 million yuan. It should be one million yuan.