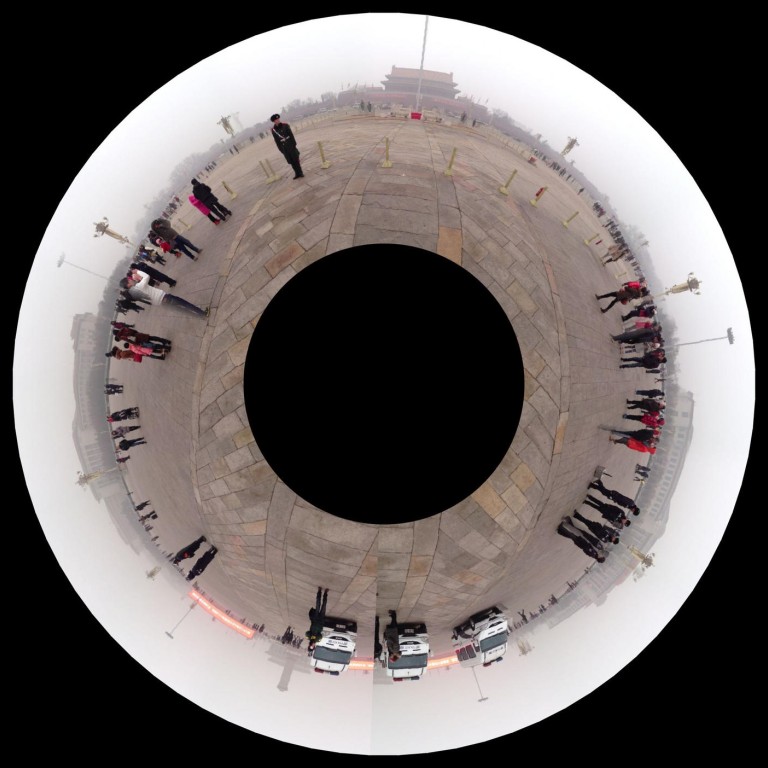 Pollution remains at hazardous levels in Beijing
As pollution remains at hazardous levels, officials close some factories and order many government cars off the roads
Beijing warned the city's 20 million people to prepare for at least another day of smog and officials closed some factories and ordered government cars off the road as pollution remained at hazardous levels.
Visibility was reduced to a few hundred metres in downtown Beijing and an online merchant reported overwhelming interest in masks yesterday. A US embassy pollution monitor showed that air quality reached hazardous levels for the 19th in 25 days.
Premier Wen Jiabao said the nation should promote energy-saving measures, reduce emissions and advance ecological progress in light of the pollution, Xinhua reported. The smog has remained dense after hitting record levels on January 12 and Beijing officials have proposed new rules aimed at improving air quality.
"I haven't seen the smog stay so long like this for years," said a 40-year-old woman after buying two air purifiers for more than 13,000 yuan (HK$16,000) each in downtown Beijing. "This seems to be the only solution for us. You used to just open the windows to get fresh air at home, but now you can't do that since it's even dirtier outside."
The concentration of PM2.5, the fine air particulates that pose the greatest human health risk, was 302 micrograms per cubic metre at 10am and 301 at 5pm, according to the US embassy monitoring station. The level at the monitoring station closest to Tiananmen Square was 189 and had averaged 300 in the previous 24 hours, according to the Beijing Municipal Environmental Monitoring Centre. The World Health Organisation recommends 24-hour exposure to PM2.5 of no higher than 25.
Yesterday's air quality was given the worst rating on the city's six-level scale, which includes a recommendation to avoid outdoor activities, according to the city monitoring centre's website.
Beijing will temporarily halt production at 103 companies that produce high emissions, while government agencies and state-owned companies were ordered to cut vehicle use by 30 per cent today, the Beijing environment bureau said on its website. The city's air quality was expected to improve from tonight, it said. Twenty-three flights were cancelled at Beijing Capital International Airport as of 10.50am yesterday out of 1,625 scheduled flights, the airport said on its website. "Low-visibility weather will continue to affect the airport" it said.
Exposure to PM2.5 contributed to 8,572 premature deaths in Beijing, Shanghai, Guangzhou and Xian last year, and led to economic losses of US$1.08 billion, according to estimates by Greenpeace and Peking University's School of Public Health.
China, which the World Bank estimates has 16 of the 20 most- polluted cities globally, is the world's largest emitter of greenhouse gases.
"Beijing has a goal of building itself into a world city," the newspaper said in an editorial yesterday. "What is a world city? It should definitely not be a city that has most of its winter days shrouded in smog."
This article appeared in the South China Morning Post print edition as: Another day of misery as smog suffocates Beijing