Bo Xilai
Get more with myNEWS
A personalised news feed of stories that matter to you
Learn more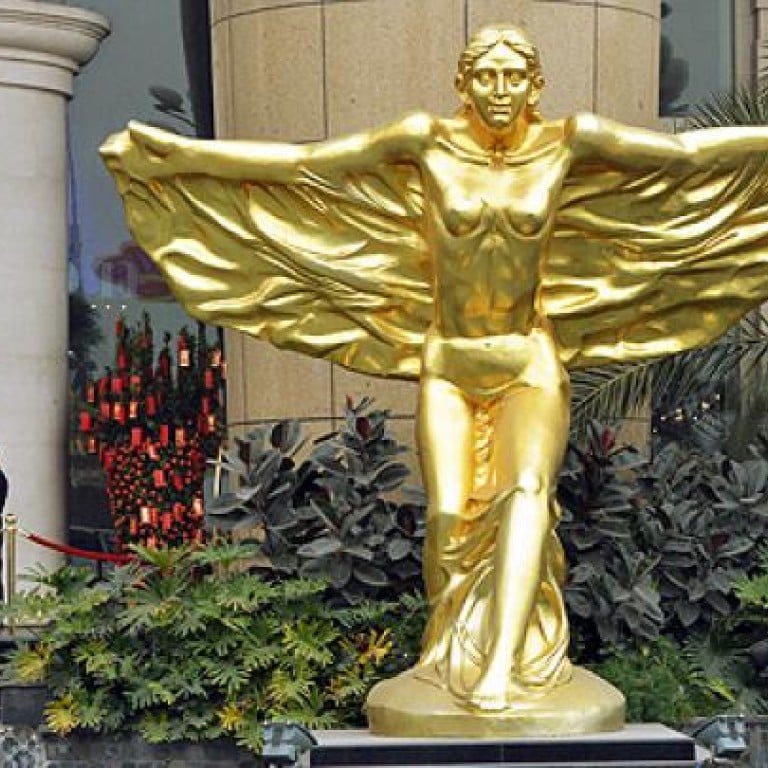 One year on, Bo Xilai scandal haunts Chongqing
One year after Chongqing's police chief set off China's biggest scandal in decades, the megacity has seen revelations of torture and corruption but little action on alleged abuses during the reign of disgraced leader Bo Xilai.
Symbols of Bo's time in power have been erased from the city he ruled as Communist Party chief, but media reports on his wrongdoings say little of his links with leaders of the party in which he was once a rising star.
The scandal began to emerge on February 6, when Wang Lijun fled to a US consulate seeking asylum after falling out with his patron Bo, now held at a secret location awaiting trial for crimes including abuse of power and bribery.
As Chongqing boss and member of the elite Politburo, Bo stood out for his suave and open demeanour, seen as refreshing among China's rigid leadership. But his signature ideological and anti-mafia campaigns drew both hero-worship and accusations of serious abuses.
The gang crackdown saw thousands of people arrested and several high-profile executions, while his "Sing Red" Maoist revivalism saw stadiums packed out for patriotic concerts and officials sent to work in the countryside, raising memories of the disastrous Cultural Revolution.
Wang has been jailed for 15 years on similar charges, while Bo's wife was handed a suspended death sentence for the murder of a British businessman – one of the most lurid elements in the drama.
Analysts say a stream of reports in recent months – including details of torture centres, hushed-up sex tapes of local politicians, and labour camp sentences for dissenters – foreshadow harsh punishment for Bo.
Chongqing's mayor declared last month that his influence had been "eradicated", and characters rendered in Wang's own calligraphy have been erased from a pair of huge concrete balls outside the police headquarters.
But more fundamental changes in the 33-million-strong municipality, such as legal attempts to overturn what human rights lawyers see as unjust verdicts during Bo's tenure, have foundered.
Ren Jianyu, a low-level Chongqing official sentenced to two years labour for criticising Bo's policies online, was released early after nationwide outrage, but his lawsuit for wrongful imprisonment was rejected in November.
Last week a request for damages by Fang Hong, a blogger who was sent to a Chongqing labour camp for posting a scatological joke about Bo online also failed.
"Before and after Bo and Wang, the re-education through labour committees in Chongqing are still mighty," said Fang's lawyer, referring to the panels which send people to the notorious camps.
At a secret base amid pine-clad mountains in the Tieshanping Forest Park, police are said to have tortured confessions from scores of suspects during Bo's so-called anti-mafia crackdown.
Detainees were put in a device known as a "Tiger Bench", a state-run newspaper reported, quoting one victim as saying they "wouldn't sleep for days and nights, and were not able to escape from beatings".
In September the Xinhua news agency said a Communist Party investigation found evidence that Bo covered up his wife's murder case, had multiple mistresses, and accepted "massive bribes" during his tenure.
But in a country where reports about top politicians are strictly controlled and official corruption is endemic, Bo's once strong links with Party leaders are studiously ignored as authorities attempt to cauterise the damage.
"The reporting is managed," said Steve Tsang, professor of contemporary Chinese studies at Britain's Nottingham University.
"Journalists who knew about those abuses are now allowed to report about them, and you also have the Communist Party wanting to project an image that the abuses were at the local level," he said.
Even so the accounts seem to have done little to alter Bo's popularity in Chongqing, where many locals say they benefited from rapid economic growth and lower crime rates under his rule.
"I think he was a very gentle leader, who was close to the people," a 23-year-old travel agent surnamed Xiong told reporters. "There is a lot said about his corruption, but us Chongqingers still think he was a good person."
Chen Shuliang, a 100-year-old party member from Chongqing's countryside, was more blunt. "Bo wasn't corrupt," he insisted.
Party authorities must tread a fine line between displaying Bo's abuses ahead of his trial, and preventing other similar injustices being exposed nationwide, analysts say.
"It's understood that similar cases are not uncommon in different parts of the country," said Willy Lam, a politics expert at Chinese University of Hong Kong.
"If the human rights lawyers are successful, that would set a precedent for other cases for miscarriages of justice to be overturned," he added, "and obviously Beijing doesn't want that because it would lead to instability."