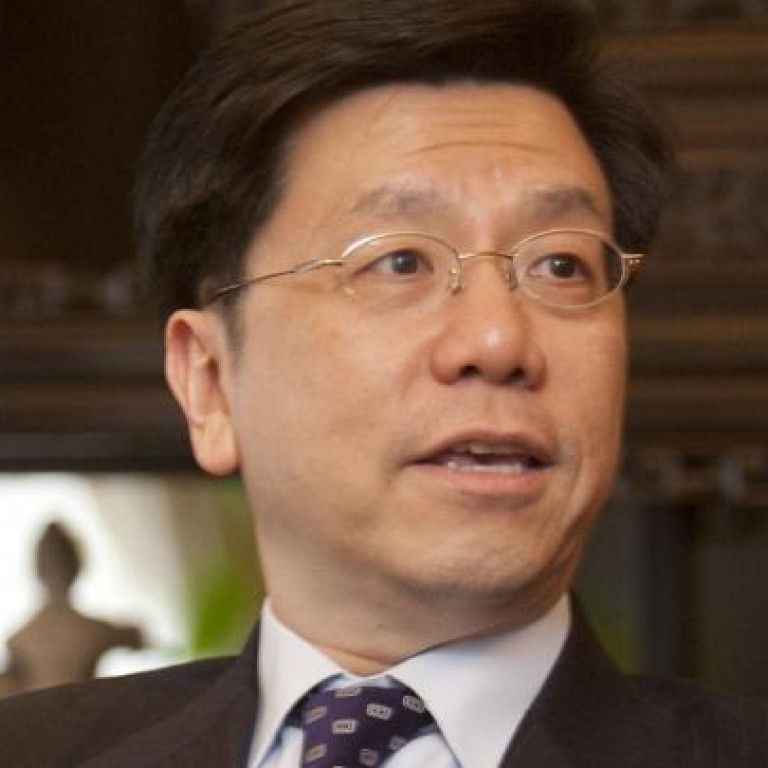 Former Google China chief banned from microblogging sites
Users say Kai-Fu Lee's ban was for comments made about a state media-linked search engine
Former Google China president Kai-Fu Lee says he was temporarily banned from posting items on two of the mainland's most popular microblogging platforms.
Without saying why he was banned, Lee posted a message on Twitter on Sunday saying: "I am silenced on Sina and Tencent [microblogs] for three days, so everyone can find me here."
Some mainland internet users wondered whether the ban was linked to recent remarks by Lee about a state media-affiliated search engine company and its chief executive, former Olympic table tennis champion Deng Yaping. Deng's performance as chief executive of Jike Search was criticised in an article circulated in a tech forum over the weekend. Jike is a subsidiary of the Communist Party mouthpiece .
The article was later removed from the online forum but by then had spread further.
Lee asked four questions about the article on his microblog on Sunday. "I won't comment on this gossip article but may I ask, why use taxpayers' money to fund a search business? Can it be possible to do search engine business without a belief in free information flow? Why was the head of a search engine company appointed by the party? And could Google beat Yahoo to be the world's largest search engine if the US Democratic Party appointed [Olympic champion swimmer Michael] Phelps to be the CEO of Google?"
Jike Search did not respond to requests for comment yesterday. Sina Weibo said it was not aware of the ban and Tencent could not be reached for comment.
Lee, now chairman and chief executive of Innovation Works, a Beijing-based technology business incubator, was ranked by Sina as the most influential microblogger on Sina Weibo last year. He has more than 30 million followers on Sina Weibo and 24 million on Tencent Weibo.
An hour after posting about the three-day ban, Lee posted on Twitter a February 6 quote from party general secretary Xi Jinping : "The Communist Party should be able to put up with sharp criticism."
This article appeared in the South China Morning Post print edition as: Ban forex-Googlechief onmicroblogs