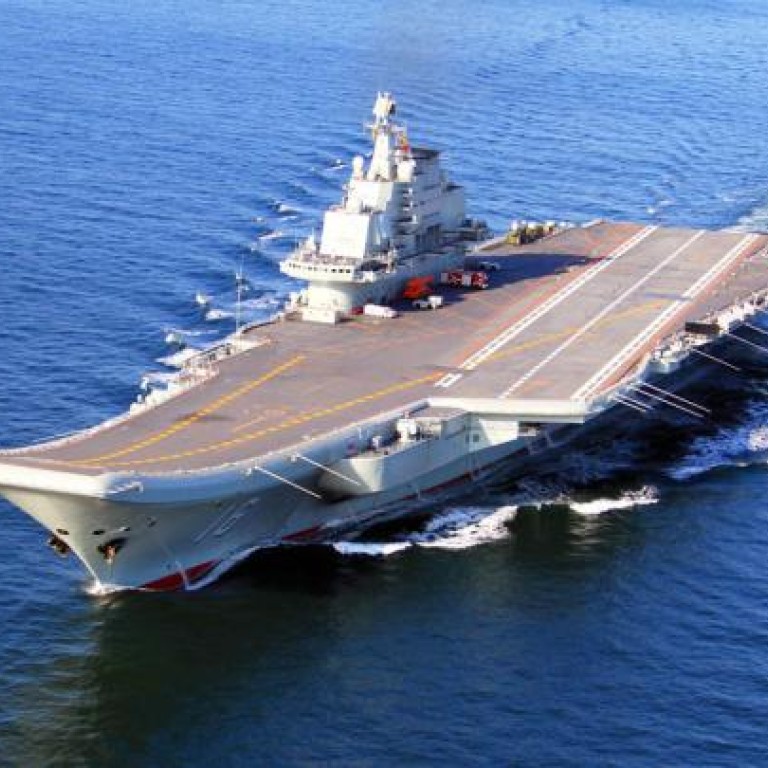 PLA on course for nuclear-powered aircraft carriers
As major projects on core technologies for nuclear-powered vessels are approved, experts say developing a suitable, safe engine may take time
Beijing has approved funding for major projects to develop core technologies for nuclear-powered vessels, a first official indication of plans to build nuclear-powered aircraft carriers.
But military experts said it was too early to determine when China would have its first nuclear-powered carrier because it would take time to develop a safe and powerful engine.
A report posted on the website of the China Shipbuilding Industry Corporation, the largest state-owned shipbuilder, this week said the Ministry of Science and Technology had approved funding to its 719th Research Institute for two research projects, including core technologies and safety studies for nuclear-powered ships, as well as technical support for small nuclear reactors.
The shipbuilding giant is also the top contractor of the People's Liberation Army Navy and took charge of the refitting work for China's first aircraft carrier, the Liaoning.
Military experts said the report indicated that Beijing was formally kicking off its plan to develop indigenous nuclear-powered carriers.
The Liaoning was built using the hull of a Soviet Kuznetsov-class carrier, the Varyag, with a displacement of 65,000 tonnes, which China acquired from Ukraine in 2002. It is a conventionally powered carrier.
"The report told us that our country is going to introduce nuclear-powered technology on large-tonnage ships, including aircraft carriers, submarines and other warships," said Li Jie , a Beijing-based naval expert.
In 2009, military sources told the that Beijing initially planned to build up to four medium-sized aircraft carriers along the lines of the Liaoning by 2020, with the first two being launched by 2015.
Nuclear-powered carriers had several advantages over conventional ones, Li said. "A conventionally powered carrier should be refuelled frequently … while the cruising range of a normal nuclear-powered carrier is unlimited as its small nuclear reactor could be used for up to 30 or even 50 years," he said.
Song Xiaojun , a Beijing-based warship expert, said China was capable of developing nuclear-powered carriers because its navy had at least eight nuclear-powered submarines.
"Both France and the United States developed nuclear-powered submarines first and then carriers," he said. "I think we can follow them too."
Professor Arthur Ding Shu-fan, secretary general of the Taipei-based Chinese Council of Advanced Policy Studies, said that Beijing needed to tackle a traditional headache - the engine.
"The engine is one of the core technologies for a nuclear-powered carrier project," he said. "Compared with submarines, a carrier is much bigger. It's not an easy job for Beijing to develop a safe and powerful engine capable of driving a huge platform of more than 100,000 tonnes."
This article appeared in the South China Morning Post print edition as: NAVY ON COURSE FOR NUCLEAR CARRIERS