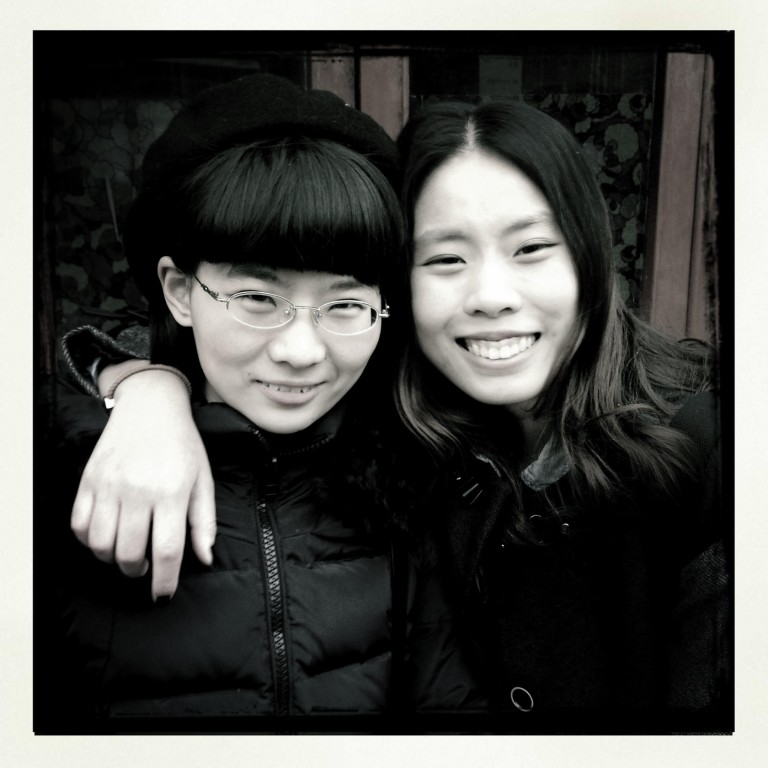 Lesbian couple hurt by official's disrespect at marriage registry
Social worker and college student say they were snubbed by registry official as they attempt to challenge law and raise public awareness
Two Beijing lesbians said they were deeply hurt by the way they were treated at the Dongcheng District Marriage Registry where they tried to register their relationship on Monday.
Mayu Yu, a 27-year old social worker, said a male official at the registry told her and her partner that they could not be registered because the law did not recognise a marriage between two women.
Yu said the official quickly retreated into a back room when they tried to discuss gay marriages with him.
"It's worse than we thought as he could at least show some respect for us and explain to us what the legal obstacles are," she said.
"It has once again revealed how little public support there is for gay marriages and how much work we need to do in the fight for such rights."
Yu said that she and her partner, Elsie Liao, a 21-year old university student, decided to challenge the marriage law because they had been emboldened by a growing number of countries embracing gay marriage.
*France's lower house this month approved legislation allowing same-sex couples to marry and adopt children. Gay marriage has already been legalised in more than a dozen countries.
"Chinese lesbian couple snubbed by registry official", Video by Simon Song and Hedy Bok
The man in a purple hat in the video is famous Chinese actor Pu Cunxin, also an active campaigner for HIV/Aids patients' rights. He stopped to have a chat with the couple and expressed moral support for them.
Steven Leonelli from the Beiing LGBT Centre (which works with the lesbian, gay, bisexual and transgender community) said the gay community's lack of exposure was an obstacle to the legalisation of same-sex marriages on the mainland.
"So the couple's attempt to have their relationship registered has no doubt helped raise the public awareness of the gay community and their aspiration for official blessing of their relationship," he said.
Hu Zhijun , a gay rights activist from Parents, Families & Friends of Lesbians China, said another lesbian couple, in Guangzhou's Haizhu district, planned to go to the local marriage registry today to register their relationship in a separate campaign for gay marriage.
He said the legalisation of gay marriages was both a rights issue and a matter of equality in a country like China, where many benefits are tied to a person's marriage status.
In Shanghai, gay couples without a local permanent residence permit could not buy a house together, not to mention claiming benefits associated with hospital visits and insurance policies that are limited to heterosexual couples.
Hu and other gay rights activists on the mainland have written to dozens of National People's Congress deputies via social media sites this year asking for their support for a same-sex marriage bill at the NPC's annual meeting next month, but they have only received one reply, saying it was a grey area.
He said they were also trying to reach out to NPC deputies by distributing a poster in neighbourhoods urging them to support making gay marriages legal.
[*Correction: An earlier version, as it appears in Tuesday's print edition, said France had passed into law a bill legalising gay marriage. The legislation is not a law; it was passed by the lower house and has now gone to the Senate for approval.]
This article appeared in the South China Morning Post print edition as: Lesbians fail in bid to make marriage legal