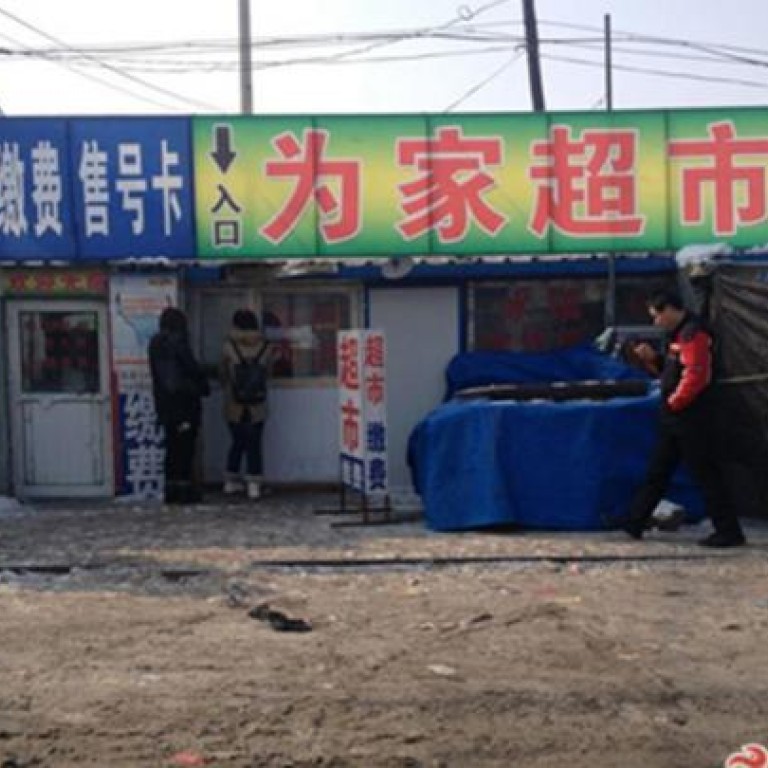 Theft of car with baby inside triggers manhunt in Changchun
Police in Changchun launch citywide search for person who drove off in an SUV with an infant inside while its father was in a shop
A stolen SUV with a two-month-old baby inside set off a citywide search in the capital of Jilin province yesterday.
Local media in Changchun broadcast live coverage of the search as police urged the public to call in with any tips and to help track down the thief-turned-kidnapper.
The owner of the grey Toyota RAV4 left it running with the baby inside at around 7.20am yesterday, near an intersection in Luyuan district, local police said.
The baby's father, whose full name was not given, left the %infant inside the unlocked and still-running vehicle while he went into a convenience store where he worked, China National Radio reported.
He told police he wanted the baby to be warm in the car until the store had a chance to warm up. It was unclear how long he was in the store before realising his baby and SUV were gone.
Around 7.40am, transport police made a post on their official microblog account with details about the vehicle, giving its Jilin-registered plate number, AAM 102, and saying that red rope was tied to all four wheels. The public was urged to be on the lookout.
Local television and radio stations soon picked up the story.
"I beg of you to keep my child safe. Do not harm my child," the baby's father said in a radio broadcast at 8.30am.
Taxi drivers and security guards at various parking lots were also told to look for the SUV, while an all-points bulletin was issued to more than 3,500 police officers.
Police also sent out a mass text to residents' mobile phones informing them of the search and asking for help.
By noon yesterday, police suspected the thief had left Changchun. China National Radio and China Central Television then jumped on the story to raise public awareness. By 9pm, more than 600,000 posts about the incident appeared on Sina's Twitter-like microblog service.
Dozens of private car owners and taxi drivers volunteered to help search for the missing vehicle in Nanwaizi township near Changchun around 2pm, after an internet user said he spotted the SUV driving through a local toll station without paying. However, police said that did not happen.
Last week, a two-year-old boy was found on Saturday in Wuan city, Hebei province, after more than 50,000 internet users circulated a photo of him since Thursday. The boy's mother posted his photo on Thursday night, saying he went missing on Wednesday in Zhengzhou, Henan, about 270 kilometres away.
This article appeared in the South China Morning Post print edition as: Manhunt after car with baby is stolen