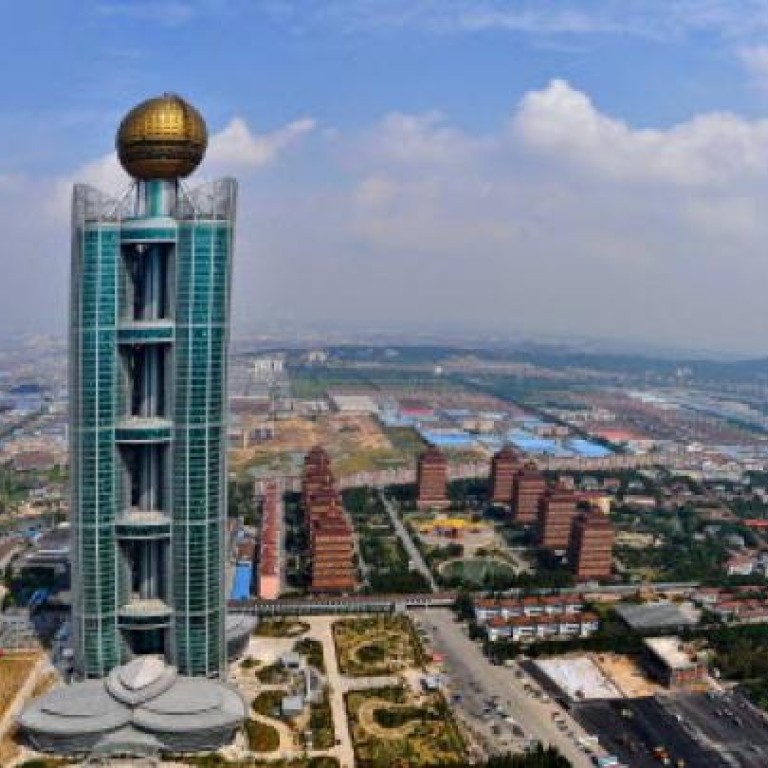 Dictator or visionary? Leader of China's richest village leaves mixed legacy
Controversial Wu Renbao died of lung cancer on Monday
Constrasting views were expressed on China's social media on Tuesday after Wu Renbao, the retired Communist Party Chief of Huaxi, died of lung cancer on Monday at 85.
The life of the charismatic and pragmatic Wu was nothing, if not controversial. 
When China adopted capitalism in the 1980s, Wu, then a local party secretary, promptly switched the village economy from agriculture to manufacturing and trade. It subsequently developed into one of China's most successful economies.
After more than two decades' of hard-work and growth, Wu and his villagers were sitting on a business empire which grossed 50 billion yuan (HK$62 billion ) annually,
according to media reports.
With more than two million visitors a year, Huaxi built a skyscraper taller than the Chrysler Building in Manhattan topped with a huge gold sphere that hosted a five star hotel. It also had an aviation company to offer visitors helicopter rides.
Unlike villagers elsewhere in China, Huaxi's more than 2,000 residents were shareholders in a public company - Jiangsu Huaxi Group Corporation. They earned handsome dividends and shared the wealth with Wu's family, who ran the business and managed village affairs.
Huaxi now has a diversified economy, with investment in a variety of industries including aluminium, traditional Chinese medicine, polyester fabric and real estate. It boasts more millionaires than any other village in China, according to media reports.
But unlike shareholders in other corporations, villagers lose their shares and benefits if they leave Huaxi. This was condemned as "unfair".
Wu's son and successor, Wu Xieen, is the now village party secretary and chief executive of the Jiangsu Huaxi Group Corporation. Wu's sons control 90 per cent of Huaxi's wealth, while his family members occupy most of key positions in the village government, said media reports.
The average Huaxi villager, however, still earns a low monthly wage, according to media reports. 
So while official media reports praise Wu, others view him as the leader of a corrupt and ruthless regime.
"Wasn't it Wu's kingdom?" asked a cynical netizen.
"I'd rather collect rubbish on streets than lose my freedom in a Huaxi village," wrote another blogger.
"He was truly a dictator," a further critic said. "And a great one indeed."
But Wu still has his admirers. "What matters is he helped people," a sympathetic blogger wrote. "What's wrong with his family making money?"