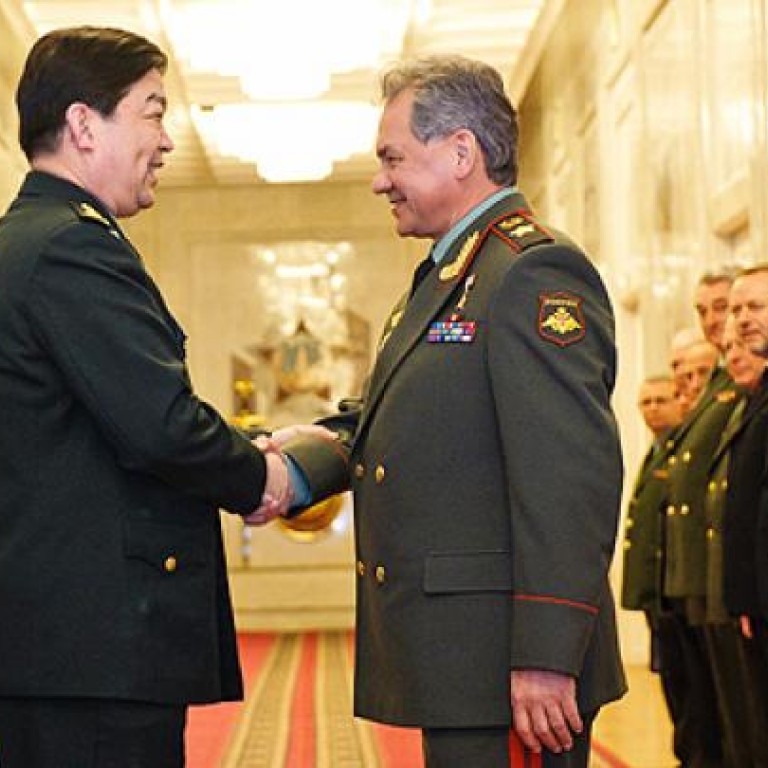 China to buy Lada-class subs, Su-35 fighters from Russia
Deal for four Lada-class boats and 24 Su-35 planes is largest buy from Moscow in a decade, and seen as a sign of growing strategic ties
China has signed an agreement with Russia to buy 24 Sukhoi Su-35 fighter jets and four Lada-class submarines in its biggest weapons purchase from Moscow in a decade, state media reported yesterday.
China Central Television said the two countries had reached the framework agreement before President Xi Jinping started his maiden visit as head of state to Russia on Friday.
Antony Wong Dong, chairman of the Macau International Military Association, said yesterday that domestic and overseas military watchers had been keeping a close eye on the progress of the deal for the past few months.
"With such a concrete agreement, I expect the deal will be formally closed before the end of this year," said Wong, adding that the Russians would deliver the first batch of Su-35s to China no earlier than the end of next year.
He said China lagged behind Russia in terms of aircraft-engine development. How Russia would protect its intellectual property rights regarding the Su-35's advanced 117S engine was another focal point for military watchers, especially after Beijing was accused of stealing engine technology from Su-27s years ago.
Andrei Chang, editor-in-chief of the Canadian-based , had earlier suggested that the technology was not the significant part of the deal. More important was the strategic co-operation it showed between the two neighbouring military giants, especially with the United States making a strategic pivot towards Asia.
Wong said China had made concessions in its technology transfer demands, and that Russia had agreed to sell China 24 Su-35s, rather than the 48 that would have crossed a threshold for a substantial transfer.
Meanwhile, Defence Minister General Chang Wanquan told his Russian counterpart, General Sergei Shoigu, in Moscow that bilateral defence co-operation was a key part of Sino-Russian relations.
"China is ready to work with Russia to tap that potential and expand the scope of bilateral defence co-operation, so as to lift it to a new level," he said.
Chang cited several key areas in the promotion of co-operation between the two armed forces, including building high-level contacts, strategic negotiations, joint exercises and personnel exchanges.
Apart from the Su-35s, which are advanced fourth-generation stealth fighters, Russia will also sell China four Lada-class submarines, an improved version of its Kilo-class submarines that are much quieter and can stay submerged for longer.
Wong said that countries with territorial disputes with China, including Japan, Vietnam and the Philippines, would likely be the most concerned about the deal.
"Once in possession of the Su-35s and Lada-class submarines, which are the only two Russian weapons China is interested in, China will get stronger not only in its command of the air, but also under the water."
CCTV also reported that China and Russia were expected to co-operate further in developing military technology, including S-400 long-range anti-aircraft missiles, IL-476 transport aircraft and IL-78 air-refuelling tankers.