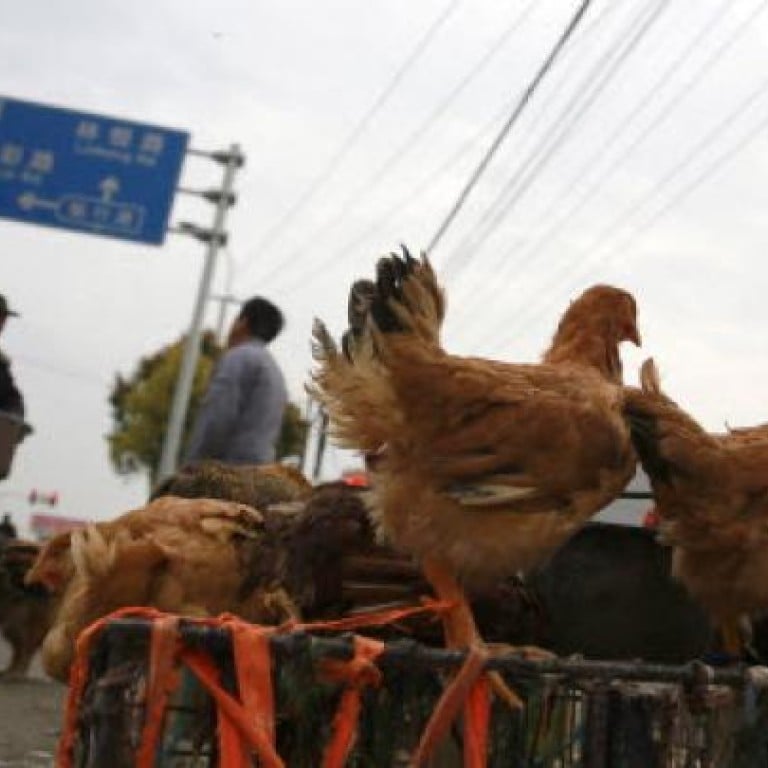 Nanjing poultry butcher fourth person infected with H7N9 bird flu
A new case of bird flu was reported in China's eastern Jiangsu province on Tuesday after a member of staff at a Nanjing hospital leaked a patient's diagnosis on a Chinese social networking site.
The Weibo user named "phoenix",
whose Weibo profile says he's an administrative director at Nanjing Drum Tower Hospital, posted a photo of what appears to be a patient's diagnosis on Tuesday.
The diagnosis said that a 45-year-old Jiangsu woman, who worked as a poultry butcher at a local market, had fallen ill with a fever and a cough sometime in March. Her condition worsened on March 24 when she was sent to intensive care. On March 30, doctors confirmed that the patient was infected with H7N9 avian influenza and she was quarantined.
The original Weibo post has been withdrawn, but the image has been copied and circulated by other Weibo users.
Nanjing is located 300 kilometres west of Shanghai.
A spokesperson at the Jiangning district government in Nanjing told the Post on Tuesday that they were aware of the online report and were looking into the case.
Hong Kong's Secretary for Food and Health Dr Ko Wing-man said on Tuesday afternoon that the government would step up efforts at border checkpoints to check the body temperatures of mainland visitors, especially those from Shanghai and Anhui province.
Ko said the authorities also planned to send out alerts to private clinics in Hong Kong to keep them informed of new cases.