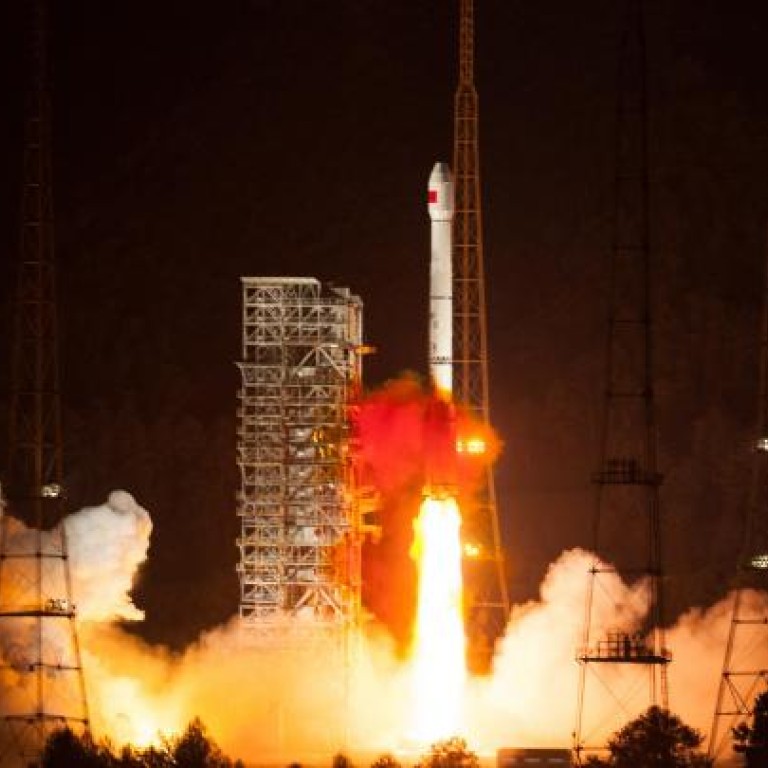 Thailand is Beidou navigation network's first overseas client
Deal will see China's home-grown navigation network challenging dominance of US' GPS
Thailand has become the first overseas client of Beidou - China's home-made satellite navigation network - which could challenge the dominance of the American GPS system in Southeast Asia.
A 2 billion yuan (HK$2.48 billion) agreement to promote the use of Beidou in Thailand's public sector, including disaster relief, power distribution and transport, was signed by the two countries in Bangkok last week, China National Radio reported.
A Beidou expert at Wuhan University who took part in negotiations over the past few years said yesterday that the Chinese government had chosen Thailand for strategic reasons.
Thailand was a major ally of the US in Asia, and its public sector and military relied heavily on GPS for precise positioning.
"Our government is eager to show the Thais that Beidou can do anything GPS does," the researcher said. "In some areas it can do even better.
"If Thailand can embrace Beidou, other countries may follow and the Americans' political, economic and military power in the region will be reduced."
But the showcase project came with a big cost. According the agreement, China will not only build a national remote sensing system based on Beidou for Thailand, but a large satellite ground station with an industrial park for the development and production of Beidou receivers for the Southeast Asian market.
The Chinese government would meet most of the 2 billion yuan cost, the researcher said.
Although details of the agreement were not released, a memorandum signed by China and Thailand last year showed that the project was part of China's foreign aid programme.
Liu Junyi, deputy director of the Chinese Wuhan Information Technology Outsourcing Service and Research Centre, which is in charge of the project's implementation, told the website of that promotion and application in Southeast Asia was crucial for Beidou.
"To co-operate with Thailand … is to bring Beidou to Southeast Asia," he said.
Industry experts said Beijing had no choice but to pay a huge subsidy for the project because there was little trust in Beidou outside China.
Since the official launch of its regional service last year, Beidou has even had a hard time in the domestic market due to the dominance of GPS. Except for use in the military and public sectors, and a few small commercial sectors such as fishing, Beidou is rarely seen in people's daily lives.
Its expansion overseas has been even slower and harder due to unfamiliarity with the technology and a lack of receivers.
Beidou is still a regional system, covering most countries in the Asia-Pacific region, but it is expected to provide global service by 2020 with more than 30 satellites in operation.
This article appeared in the South China Morning Post print edition as: Thailand is Beidou's first overseas client