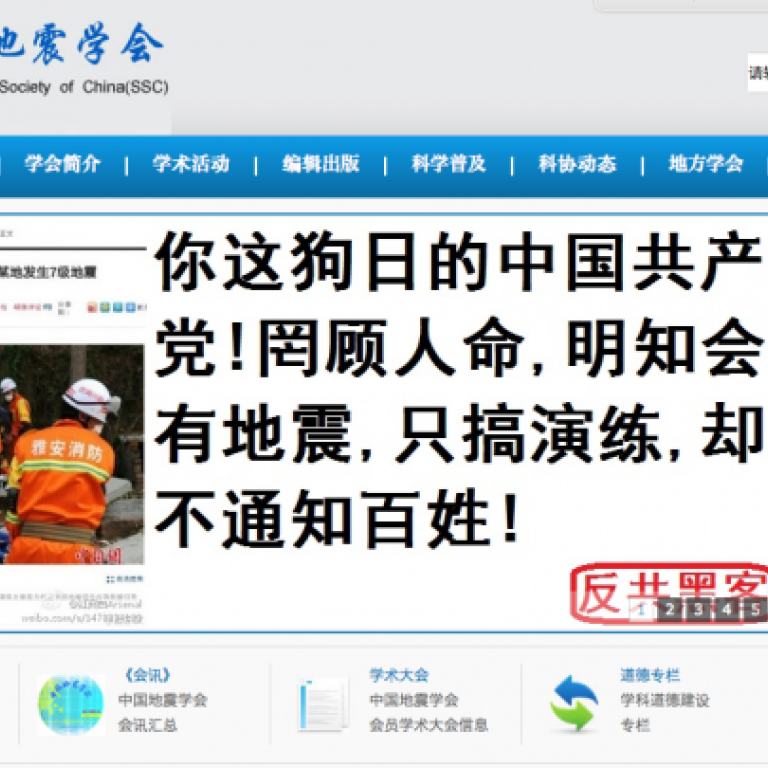 China's Seismological Society targeted by hackers
The website of the China's Seismological Society has been hacked on Wednesday amid a controversy over an earthquake drill the day before the Yaan earthquake struck Sichuan.
"You **** Chinese Communist Party!" the hackers, which identified themselves as Anti-Communist Hackers, wrote in a banner on the society's website.
"Paying no regard to people's lives, clearly knowing about the earthquake, you only had a drill and didn't tell people!"
The banner is referring to an earthquake rescue drill in Sichuan for a 7.0 magnitude earthquake, which was held in Sichuan from Thursday to Friday last week. 
Immediately after the earthquake, conspiracy theories about the drill spread on micro-blogs. 
The academic society's 
website
has since been taken down. 
Chen Yuntai, a former two-time President of the Seismological Society, had
accurately predicted
the location and magnitude of the earthquake in internal memos, which were ignored. 
There have been previous cases when scientists have been held responsible for unexpected earthquakes.
An Italian court convicted
seven scientists and officials of manslaughter last year for failing to predict an earthquake that killed 308 people.