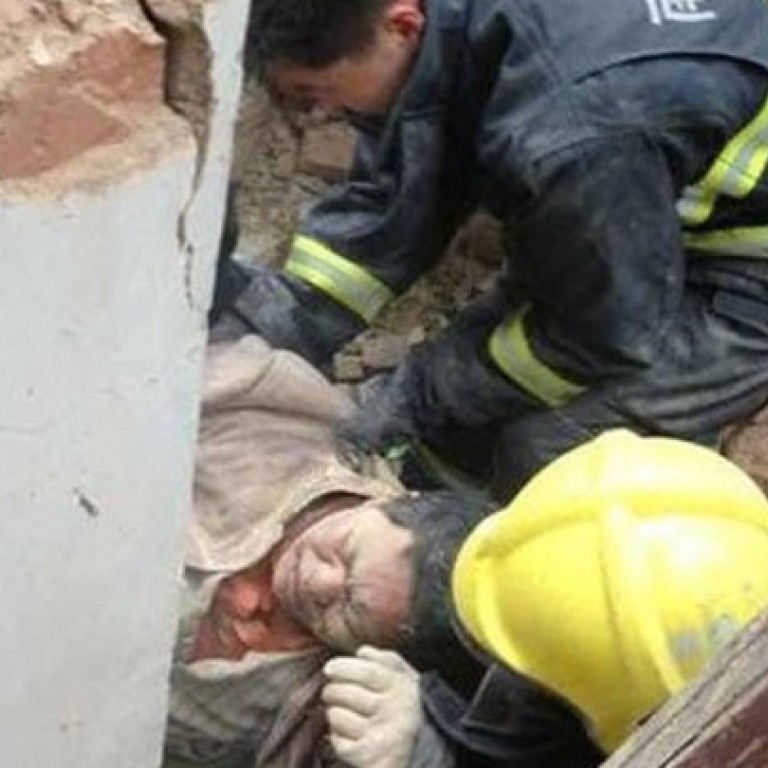 Construction worker killed by blast at Nanjing University
One worker dead and three hurt at abandoned university premises, with students saying they believe explosives may have been stored there
A powerful blast in an abandoned university laboratory in Nanjing left one person dead and three injured yesterday.
The explosion destroyed the lab at the Nanjing University of Science and Technology and shattered windows in nearby homes.
The university said the explosion happened while the lab was being demolished.
One construction worker was certified dead after being taken to hospital. Another was seriously injured and two other workers suffered minor injuries.
A resident said on her microblog: "I thought it was a thunderstorm. Then I thought it was caused by housing demolition. I didn't think it was an explosion."
University students said they suspected there was a storeroom for explosives inside the building.
They said the construction workers may have mishandled electrical wires when demolishing it, triggering the explosion.
"People are saying that the electric wires got attached to the explosives," one student said on his microblog.
"The building is very close to student hostel, and the number of casualties would be unimaginable should the explosion be more powerful."
A report by the website of the , the mouthpiece of the Communist Party United Front Work Department's propaganda office, said the building belonged to a demolition company affiliated with the university.
China News Service reported that the university was rushing to complete construction projects for its 60th anniversary in September and safety concerns had been ignored.
A spokesman for the university denied explosives were stored in the building and blamed the blast on errors by the construction workers. "We do not store explosives inside the campus," he said, adding that an investigation had started.
The incident added to concerns about campus safety.
Last year, more than 200 students and teachers were evacuated from Nanjing University because of formaldehyde leak.
Xinhua, commenting about a recent spate of safety scares at universities, said: "The potential risk is beyond our imagination if there is no proper management of these substances."
This article appeared in the South China Morning Post print edition as: Killer blast as lab is demolished