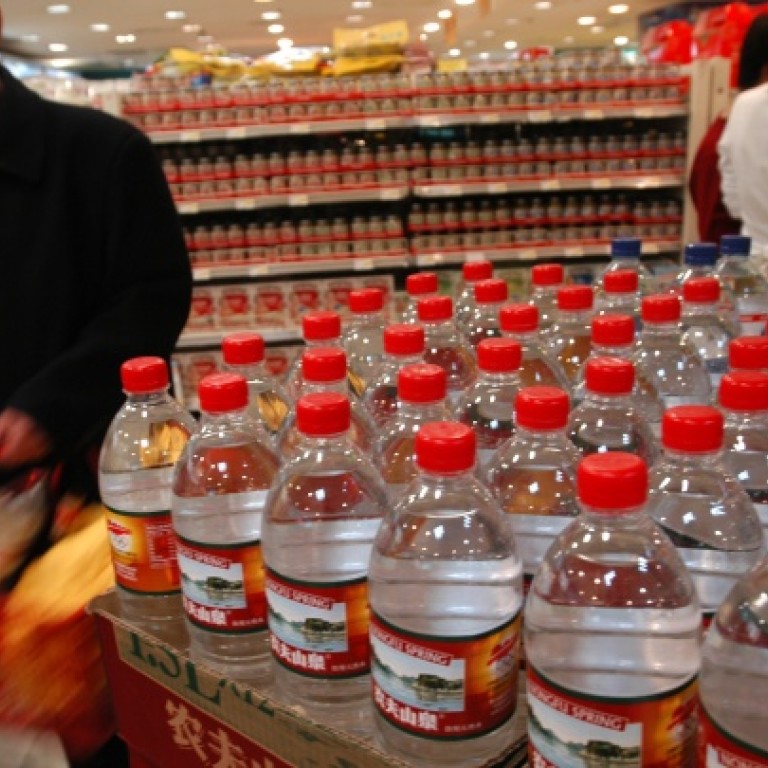 China still tests bottled drinking water using 'Soviet standards'
China still follows regulations adopted from the Soviet Union to test bottled drinking water, the
Beijing News reported
on Thursday.
"When the World Health Organisation updated its detection methods, [we] updated the standard for tap water, but not for bottled water," an unnamed expert with the Institute for Environmental Health and Related Product Safety in Beijing told the paper.
According to these arcane regulations, China's national health inspectors do not test bottled drinking water for acidity, or pH level, or for substances including mercury and silver. 
More than five times more indicators are used to test running water than bottled drinking water, the paper said.
"Bottled drinking water regulation is lagging behind," Wang Xiuyan, an adviser on mineral water for the Beijing Mining Industry Association, told the paper. "We should follow international standards."
The bottled water market in the country is booming amid a general anxiety over tainted food productions and environmental degradation.
Sales of bottled water grew from US$1 billion in 2000 to US$9 billion last year,
according to Euromonitor
. By 2017, sales are expected to climb to US$16 billion. 
The report alleged that Nongfu Spring's quality criteria for arsenic and cadmium were below tap water standards.
"If the government fails to voluntarily upgrade industrial standards, enterprises will stay silent over cost concerns," Wang Guojun, a consultant with the China Food Industry Association,
told Xinhua
.