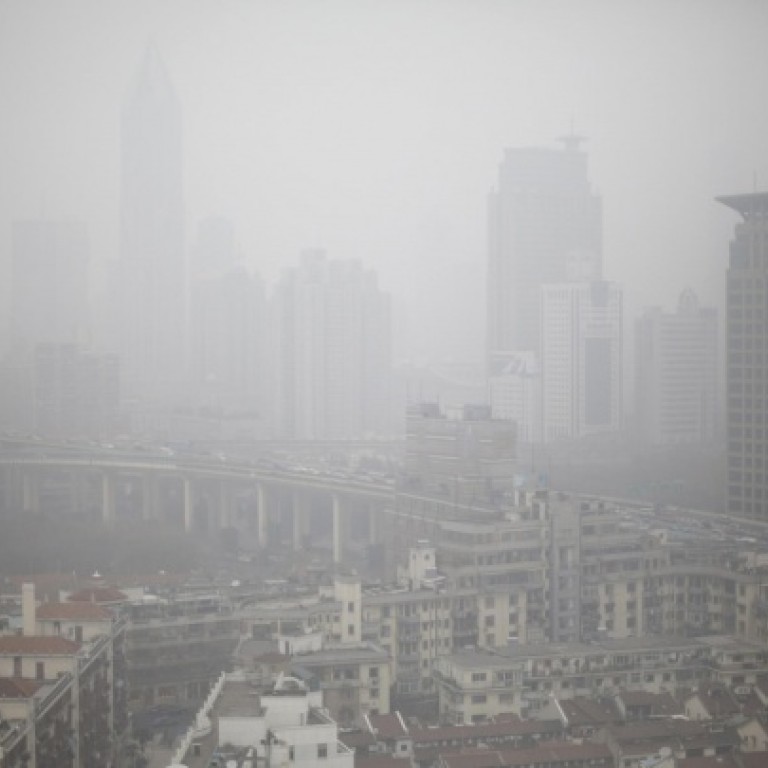 Surge in cancer deaths gives Shanghai residents pause
Residents criticise city's government for prioritising economic growth while failing to ensure food safety or prevent pollution
The rising number of Shanghai residents developing cancerous tumours has added to the resentment of the municipal government for its lax controls on pollution and ineffectiveness in ensuring food safety.
The municipality's Health and Family Planning Commission reported recently that 98 Shanghai residents die of cancer every day - that's 36,000 people a year.
Last year, some 54,000 people were found to have developed cancer, substantially up on the 48,000 just two years earlier.
The health authorities attributed the increases in the overall frequency and mortality of cancers to the ageing population and people's unhealthy eating habits.
But Shanghai residents were not convinced.
"I have a nasty feeling that we are living in a dangerous city, drinking and eating poisons every day," said Chen Peijun , a 40-year-old engineer. "So many people around me have been diagnosed with cancer, and I feel nervous now because of the poor environmental conditions and the worsening food and water."
Shanghai, the mainland's commercial hub, is believed to fare better than other big metropolises including Beijing in terms of urban planning and pollution control.
However, the city's rate of cancer-caused death and the frequency with which cancer hits the population are higher than the national average.
About 150 Shanghai people are diagnosed with cancer each day, a figure that has sent a chill down the spines of the city's denizens.
People complain about pollution, bad tap water and hazardous food whenever a relative, colleague or friend is diagnosed with cancer.
In the 1970s, 12 Shanghai residents in every 100,000 developed colorectal cancer. That rate has now soared, to 59 per 100,000.
Ironically, millions of Shanghai residents feel nostalgic for the days before the mainland's economic reforms, when food such as pork and beef was sold to residents under a quota system.
They say the food they received then, although lacking variety, was much better and safer than what they eat now.
The commission says lung, colorectal, stomach, liver and breast cancers are the most common cancers in Shanghai.
Concerns about the quality of Shanghai's tap water have been mounting since thousands of dead pigs, dumped by farmers in neighbouring Jiaxing , Zhejiang province, were found in the Huangpu River, the main source of water for the city, in March.
Shanghai's government insisted tap water was safe and met national standards but did not release details of water quality tests, such as turbidity and ammonia-nitrogen levels. The government's assurances did little to ease the concerns of residents. Many accuse city officials of focusing more on economic growth than residents' health. And they probably have a point.
Sources close to the city government say senior officials are still looking for opportunities to enhance Shanghai's competitiveness in manufacturing. The city abounds with industrial zones that are home to massive projects in the chemical, car-making, shipbuilding and steelmaking sectors.
Shanghai officials are redoubling efforts to attract investors to set up multi-billion-dollar plants to help sustain the city's economic growth.
To reduce pollution, the government signed a pact last year with Baosteel, China's second-largest steel producer, to move part of its production out of the city. But sources said that did not mean Shanghai officials were willing to expel the giant steelmaker.
They said officials were worried that relocating part of its production would result in the loss of thousands of jobs and billions of yuan in tax payments.
This article appeared in the South China Morning Post print edition as: Surge in cancer deaths alarms Shanghai