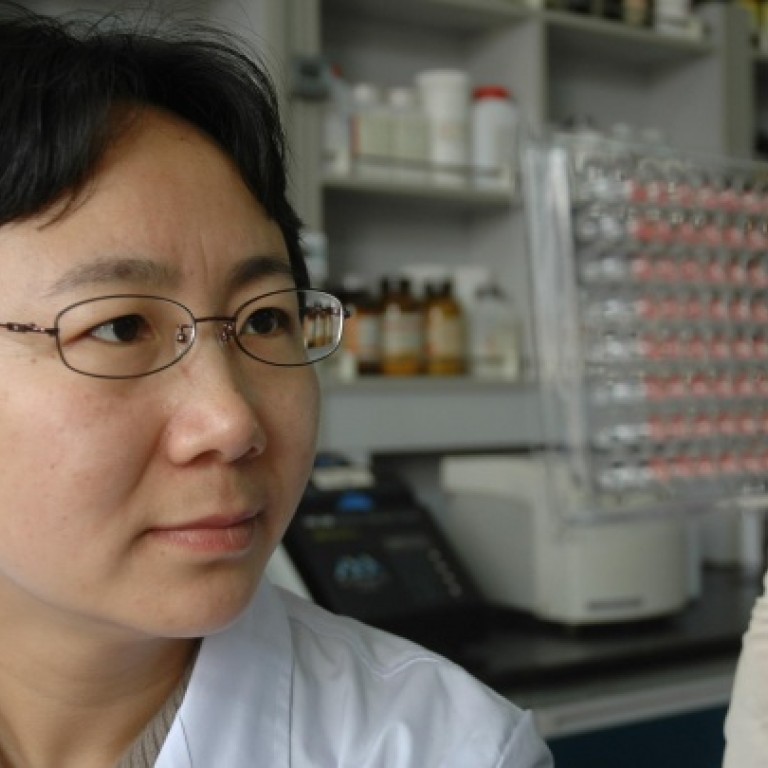 H5N1 flu research sparks ethical and safety debate
Scientists swap bird flu gene with one from human virus in laboratory guinea pig tests
A team of top Chinese researchers has found that swapping a single gene of the H5N1 bird flu virus with one from H1N1 human flu makes it transmissible between guinea pigs, representing a jump from bird to mammals.
However, their study has reignited an ethical debate over the merits of artificially creating potentially deadly new viruses.
The team, led by Professor Chen Hualan from the Ministry of Agriculture's Harbin Veterinary Research Institute, produced 127 novel viruses in the laboratory.
After testing them on mice and guinea pigs, the researchers found that four were both deadly and highly infectious, making them possible candidates for the next global pandemic outbreak.
The publication of their paper on the website of the magazine on Thursday triggered heated debate in the scientific community on ethical and safety issues, including whether the viruses could escape from the lab or be used by terrorists.
Flu researchers around the world had agreed a voluntary moratorium on H5N1 research under which transmission studies using ferrets were banned. It followed controversies over two other flu research projects by American and Dutch scientists. They also involved the deliberate manipulation of viruses to make them more dangerous, but the moratorium expired in January.
Neither Chen nor the ministry could be reached for comment yesterday, but a co-author of the paper said their work environment was classified bio-safety level 3, which should be sufficient to prevent a leak.
He said he did not know where the viruses were stored or how they were guarded. "I was only responsible for part of the project," he said.
Professor Xue Yu , a biologist at Huazhong University of Science and Technology in Wuhan, said an accidental leak was possible at any laboratory, even those that were better guarded. "If the virus fell into the hands of terrorists, it would kill more people than a nuclear bomb," he said.
Robert May, a former British government chief scientist and past president of the Royal Society, denounced the study as doing nothing to further the understanding and prevention of flu pandemics.
"They claim they are doing this to help develop vaccines and suchlike. In fact the real reason is that they are driven by blind ambition with no common sense whatsoever," May told newspaper. "The record of containment in labs like this is not reassuring. They are taking it upon themselves to create human-to-human transmission of very dangerous viruses. It's appallingly irresponsible."
But Zhao Fangqing , principal investigator at the Chinese Academy of Sciences' Beijing Institutes of Life Science, said that without such research, scientists would be unprepared for the emergence of new viruses in nature.
"Just like you can't develop a missile defence system without knowing the missiles, you can't deal with a virus without obtaining and studying it," he said. "The public concern about safety is good, but it should push the research to a higher security level rather than prevent such research at all."
This article appeared in the South China Morning Post print edition as: H5N1 flu research sparks ethical and safety debate