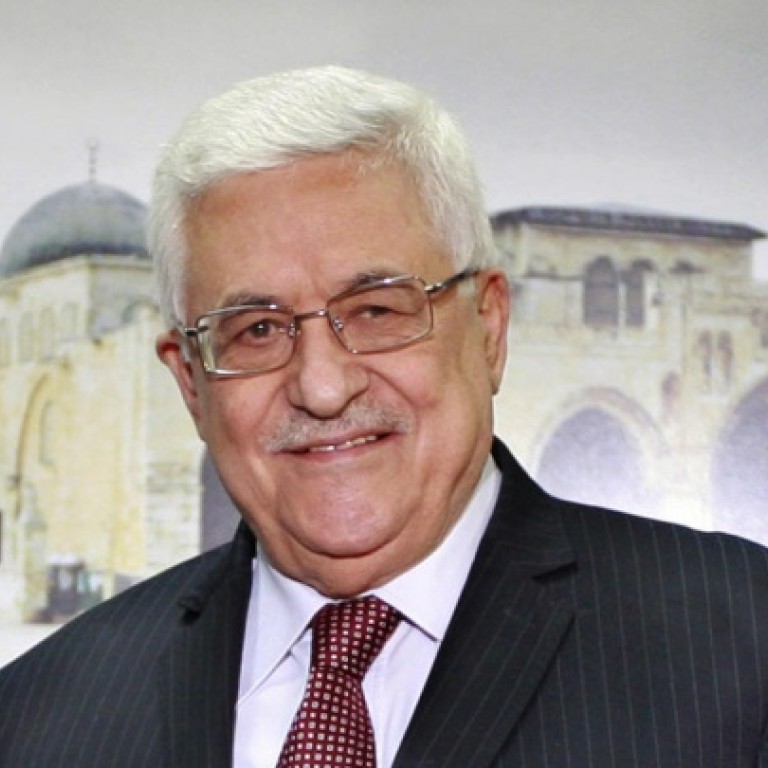 Abbas arrives in Beijing for state visit
Middle East in limelight as Palestinian leader and Netanyahu hold talks with leaders
Palestinian president Mahmoud Abbas arrived in Beijing yesterday for a state visit, with Israeli Prime Minister Benjamin Netanyahu also set to meet Chinese leaders later this week.
Abbas heads back home tomorrow, while Netanyahu is due to arrive in Shanghai today for two days and then visit Beijing until Friday.
Abbas said he planned to update Chinese leaders about obstacles to Israeli-Palestinian talks and ask them to "use its relationship with Israel to remove the obstacles that obstruct the Palestinian economy".
Of his overlapping visit with the Netanyahu, he said: "It is a good opportunity for the Chinese to listen to the both of us."
Netanyahu is expected to reiterate his concerns over Iran's nuclear programme with the Chinese leadership . "We hope the visit serves to upgrade the level of co-operation between the two countries," Netanyahu spokesman Mark Regev said.
The two countries established diplomatic ties in 1992, and the last Israeli premier to visit was then-prime minister Ehud Olmert, in 2007.
Last year Israel imported US$5.32 billion in goods from China and exported US$2.74 billion, according to official figures.
China is "one of our most important trade partners, and there is much potential in drawing Chinese investments to Israel," said Eli Belotsercovsky, director of economic relations with India and China at Israel's foreign ministry. "The idea is to draw the attention of the Chinese establishment and state-owned enterprises."
Netanyahu will spend the first two days of his visit in Shanghai, where he will focus on economic and trade issues, before heading to Beijing for meetings with the Chinese leadership, including President Xi Jinping and Premier Li Keqiang .
Netanyahu is also expected to push for Chinese backing on harsher sanctions against Iran in a bid to slow its nuclear programme, which Israel and western countries suspect is aimed at developing nuclear weapons.
China is a member of the P5+1 group of nations - the five veto-wielding permanent UN Security Council members and Germany - that has been pressing Iran over its nuclear programme.
This article appeared in the South China Morning Post print edition as: Abbas arrives for state visit