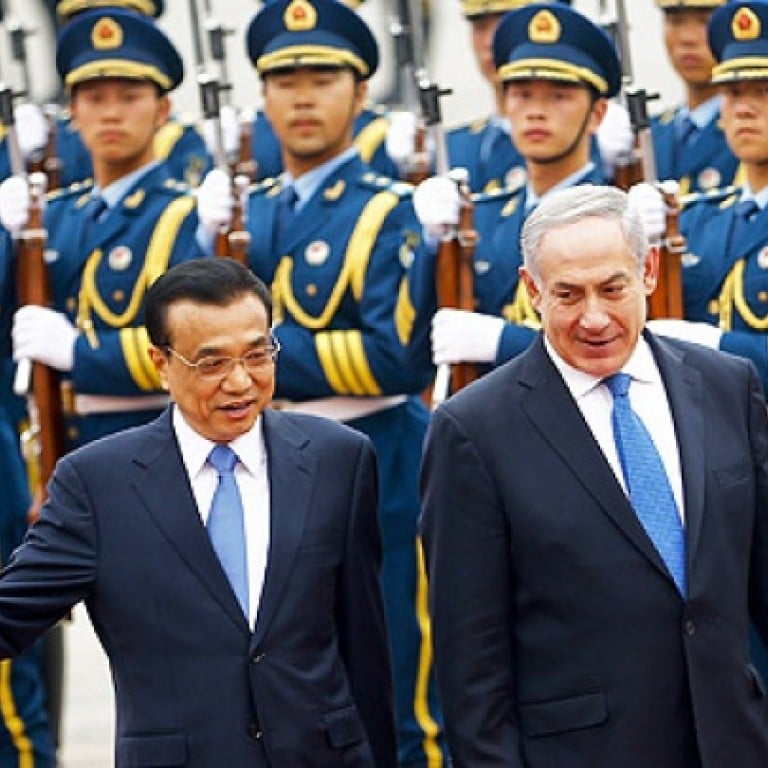 Netanyahu meets Li Keqiang in Beijing
Israel's Prime Minister Benjamin Netanyahu met Chinese Premier Li Keqiang in Beijing on Wednesday, where the two witnessed the signing of a series of trade and cultural deals.
Netanyahu's arrival on a five-day trip to China overlapped with a journey by Palestinian leader Mahmud Abbas, but the two Middle Eastern visitors did not meet each other.
The Israeli leader was greeted with full military honours including a 19-gun salute outside the Great Hall of the People in the capital, and called for closer trade ties between the two nations.
"Our two peoples are two ancient peoples with a glorious past, a difficult in-between period, and then soaring into the future," Netanyahu told Li.
"I think Israel can be the perfect junior partner for China in its pursuit of economic excellence and competitive advantage by offering our technological capabilities," he said.
No details of the agreements were immediately available.
Israel ran a large trade deficit with China last year, importing US$5.32 billion-worth of goods from the world's second largest economy while exporting US$2.74 billion-worth, according to official Israeli figures.
China established diplomatic ties with Israel in 1992, but was the first country to set up an office in the Palestinian territories in the 1960s. The last Israeli premier to visit China was Ehud Olmert in 2007.