Tibet
Get more with myNEWS
A personalised news feed of stories that matter to you
Learn more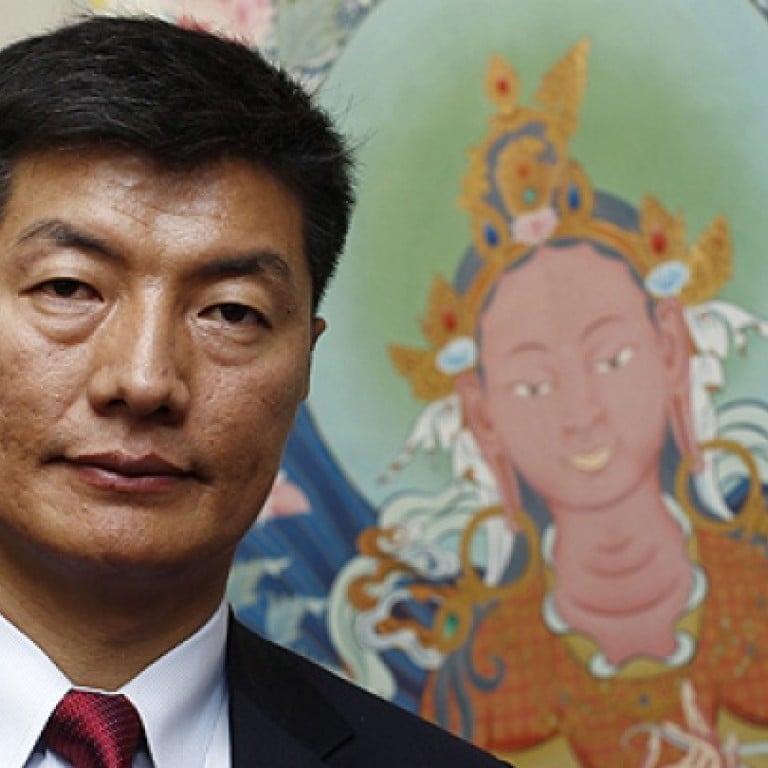 Exiled Tibetans accept Beijing's rule, says PM-in-waiting
In a conciliatory move, prime minister-in-exile urges more talks toward 'genuine autonomy' and says strife would end if China eased its grip
The leader of Tibet's government-in-exile has said he accepts the Communist Party's rule in Tibet, assuring Beijing it faced no threat to its sovereignty if it eased its grip.
Extending a rare olive branch, Lobsang Sangay, who was elected in 2011 to the new position of prime minister-in-exile after Tibetan spiritual leader the Dalai Lama gave up his political duties, appealed to Beijing for talks on the grievances that have triggered a wave of self-immolations.
On a visit to Washington, Sangay said the government-in-exile based in Dharamshala, India, was "not challenging China's sovereignty or territorial integrity" through its repeated calls for greater autonomy.
"What we seek is genuine autonomy as per the framework of the Chinese constitution," he told the Council on Foreign Relations think tank on Wednesday. "In short, if the Chinese government implements their own law, we would take that as genuine autonomy. That, we think, is a moderate, reasonable solution which is a win-win proposition both for the Chinese government and the Tibetan people."
The Chinese constitution grants Tibet autonomy, but Tibetans have complained about Chinese repression. Sangay said in 2011 that China was exercising "colonialism" over Tibet.
China held nine rounds of talks with representatives of the Dalai Lama from 2002 to 2010 with no visible results.
Barry Sautman, a social scientist who studies Tibetan issues at the Hong Kong University of Science and Technology, said Sangay's remarks indicated that "the Tibetan government-in-exile had moved away from its position that there is no point having talks as long as self-immolations are going on".
"The Tibetan government-in-exile wants to appear reasonable and engage in discussion," Sautman said. "It is seeing if the Chinese government may be willing to try something new or somewhat modify the pre-condition for negotiations that the Chinese government has had for many years."
The pre-condition is that Tibet is and should be an inalienable part of China.
Sangay expressed hope that Tibetans would assume decision-making positions in the region - notably party secretary - and said he was not challenging the structure of the ruling party.
He said the exiled Tibetan leadership did not encourage self-immolations but shared solidarity with Tibetans driven to such acts of desperation.
More than 110 Tibetans have set themselves on fire since 2009, with most dying of their injuries. Beijing has accused the Dalai Lama of fomenting the protests.
"The 117 self-immolators, they have not harmed a single soul, not even a Chinese person, not even a Chinese restaurant, not even a Chinese bicycle," Sangay said. "Even at that particular moment - very painful, tragic, sad moment - they're restraining themselves from hurting anyone."
Jiang Zhaoyong, a Beijing-based expert on ethnic issues, said Sangay was seeing if Beijing had any initiatives.
"But Beijing will not take his remarks seriously and make significant change," Jiang said.