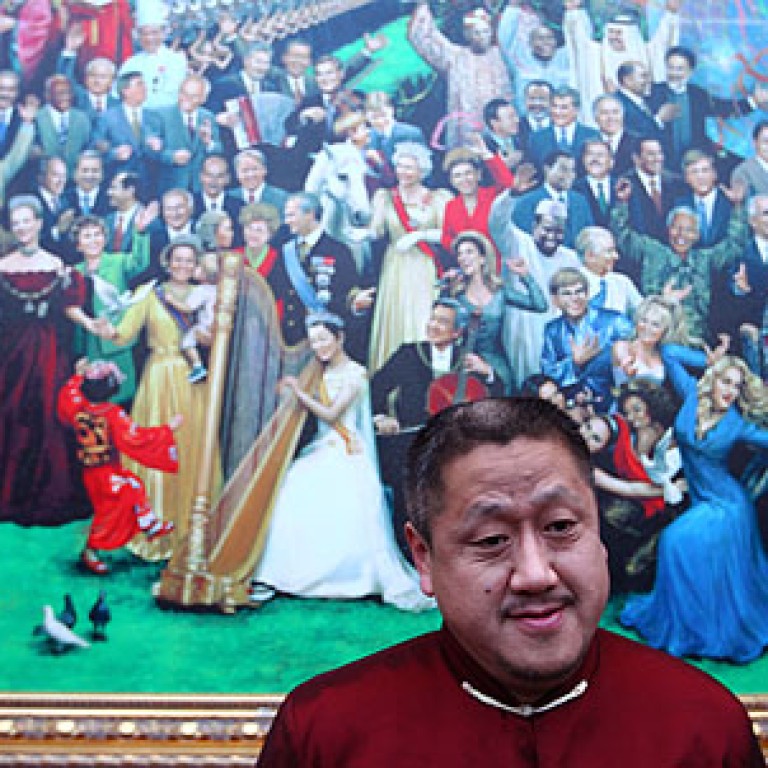 Kong Qingdong ordered to apologise for calling Beijing student 'dog, traitor'
Last year he called Hongkongers 'dogs of the British imperialists', 'bastards' and 'thieves'
A Beijing court has ordered controversial Peking University scholar Kong Qingdong to apologise to a law student for calling him a "dog" and a "traitor" online. 
Kong, who claims to be a descendant of Confucius, is one of China's most prominent nationalistic internet voices. On Wednesday, the Haidian District People's Court in Beijing ordered him to pay 200 yuan (HK$253) in damages to Guan Kaiyuan, a 22-year-old law student at the China Institute of Industrial Relations in Beijing, and cover 1,000 yuan in administrative costs.
The court also ruled that Kong had to publish an apology to Guan in a national publication.
"The money doesn't matter to me," Guan said, speaking on the phone. "What mattered was principle. How can a celebrity get away with going around insulting people?"
Professor Kong, 49, gained international prominence when he co-sponsored a dubious Chinese alternative to the Nobel Peace Prize in 2010. Last year he caused another stir when he called Hongkongers "dogs of the British imperialists", "bastards" and "thieves" in an interview. 
Kong's insults against Guan were in an online post, which has since been deleted, on Sina Weibo, the country's largest microblogging platform. Guan had merely criticised a poem by the literary professor for breaching composition rules of a seven-character poem.
"You haven't even read the poem, you dog and traitor," Kong wrote, following up with references on Guan's mother. 
Guan said he would appeal against the ruling, because he said he thought an apology on weibo would send a stronger message against slander. The professor has 2.3 million followers on Sina Weibo.
"People told me not to sue him," Guan said. "A student can't win a case against such a celebrity, they said, but I believed in the law and my teachers said the case might be a good experience."
Kong, who has not previously commented on the case, could not be reached for comment. His lawyer had argued that because Guan was not using his real name online, insults traded online could not affect him personally,
the Beijing News reported
.