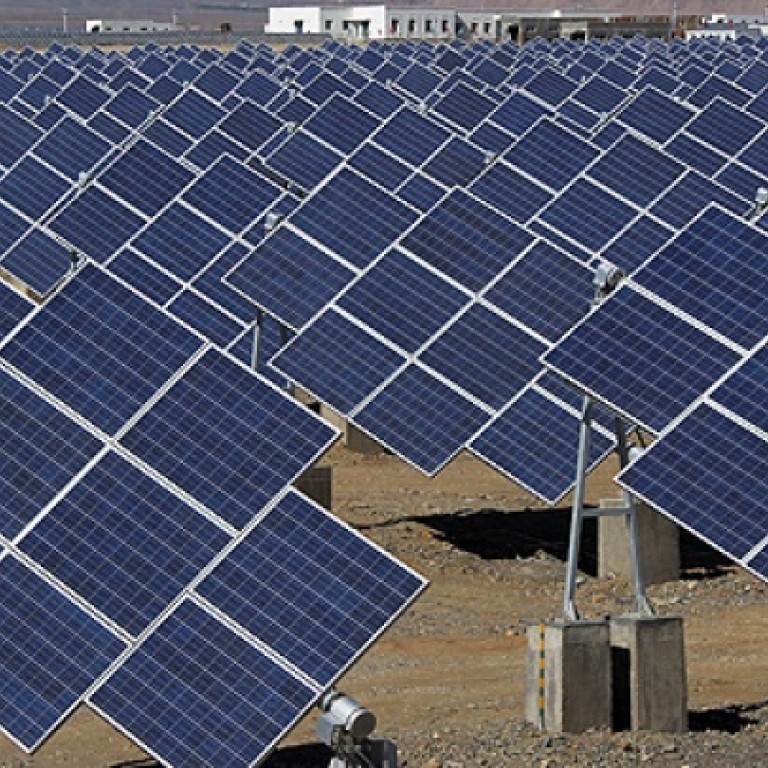 China warns EU against protectionism on solar panels
Beijing urged the European Union on Thursday to avoid engaging in protectionism, after Brussels proposed an anti-dumping levy on imports of Chinese solar panels.
The EU's executive arm, the European Commission, is considering a heavy tariff of 47 per cent, an EU source said, as European solar panel makers complain they are being undercut by cheap Chinese imports.
Chinese foreign ministry spokeswoman Hua Chunying told a regular press briefing that China and the European Union were each other's "most important trade partners".
"We also hope that the European side can be cautious in using protectionist measures," she said.
"We hope that both sides can maintain an attitude of constructive cooperation, and use dialogue and consultations to properly handle differences," she added, saying that "win-win cooperation" benefited both sides.
The two have engaged in a series of tit-for-tat trade disputes.
In a strongly-worded commentary, China's official news agency Xinhua said Brussels' move could backfire against Europe's economic interests and threatened a trade war.
"The EU's protectionism sends the wrong message to the business world, particularly at a time when Europe is still struggling," it said.
The punitive duties "could open a Pandora's box that would derail Europe's solar energy efforts and damage China-EU trade relations" and "will only create a lose-lose situation for both sides", it added.
"The notion that China will do nothing and quietly accept the duties is unrealistic," Xinhua said.
"China will likely retaliate unless both sides can sit down and figure out a feasible way to avoid a trade war."