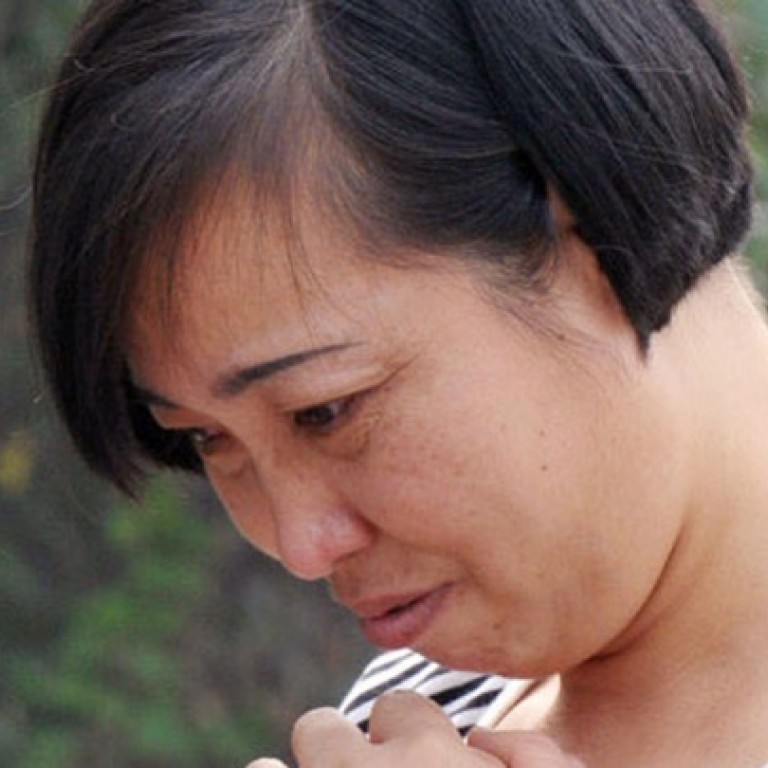 Controversial list of 'illegal' petitioners is halted
Officials put an end to a controversial system of ranking grievances that led to illegal detentions
The state body that oversees petitioners has stopped compiling a controversial monthly ranking table that was originally intended as a measure of local officials' performance but instead has been blamed for prompting acts of abuse and the illegal detention of people seeking redress from senior leaders.
reports that the State Bureau for Letters and Calls - an office of the State Council - was ordered to stop compiling a monthly ranking of the number of "illegal petitioners" from different provinces after the new leadership was installed in March.
For centuries, mainlanders have expressed grievances by petitioning their leaders, often travelling from the far ends of the country to do so.
In more recent times, if a low number of petitioners made their way to the capital, then it was seen as an indication of how well local officials were maintaining stability in their regions.
As illegal land grabs, corruption and other wrongdoings have added to people's grievances, petitioning in the capital is still seen as a last chance to obtain justice.
The former leadership was keen to keep such problems hidden to maintain an impression of social order, while local officials still see petitioners as a threat to their career advancement.
The new edict could indicate a change of direction by the new leadership of President Xi Jinping and Premier Li Keqiang . It is not known if the move is permanent, but local governments appear to be following suit, the Guangdong-based newspaper reported.
The State Council bureau could not be reached for comment, but several local government officials confirmed the monthly rankings tables had been terminated.
"The list was stopped earlier this year, to echo the spirit of higher authorities," said He Haijun , director of the inspection office of the Changsha petition bureau. Local petition officials also confirmed this to the
The number of petitioners became an indicator of officials' skill in maintaining social stability after Beijing revised the petition law in 2005. It permitted petitioning in law, but also put local officials under pressure not to allow too many people to petition higher authorities if they cared about their careers.
Though the practice was supposedly meant to help local officials provide better governance, critics said it just encouraged them to protect their jobs by stopping petitioners before they reached the city.
More petitioners found themselves intercepted by local officials, police or even hired thugs. Many were detained illegally at notorious "black jails", often shoddy hostels on the outskirts of Beijing, before being sent home days - or even weeks - later. Over the years, there have been countless reports of human rights violations in which petitioners were illegally held and physically abused.
The detention of Tang Hui last August is an example of how government officials used the pretext of maintaining stability to stifle petitioners.
Tang was sentenced to 18 months in a labour camp for her continuous petitions seeking tougher sentences for the men who kidnapped and raped her 11-year-old daughter.
She was released within a week after news of her treatment sparked a public outcry.
Si Weijiang , a prominent Shanghai human rights lawyer, called for the petitioning system to be abolished rather than reformed.
"Petitioning is the only hope for citizens as long as an independent judiciary cannot be ensured," said Si. "The government should use the legal system to rule the country, not a petitioners system to maintain stability."
The nationwide rethink got under way after a meeting in January of directors of the petition bureau. They urged local governments to handle petitions with more care. Officials were told they should treat petitioners like family members and go out of their way to help solve problems.
At the same meeting, authorities released an official report saying that last year saw 11 per cent fewer detentions than the year earlier, and was the eighth consecutive year in which the number of petitions declined.
President Xi has stressed repeatedly the importance of the constitution and the rule of law since he took power in March.
But some believe the petitioning system will take time to change. The Changsha official in charge of petitions, He Haijun, said officials were still being evaluated by the number of petitioners, and "that is not going to change" despite the ranking system being halted.
A village official in Hebei, who declined to be named, said the current petition system forced local officials to detain petitioners illegally and he saw no sign that the situation had changed.
"Nothing is more important for rural officials than maintaining stability, not even economic development," said the official from a village not far from Beijing.
"Especially for officials from villages close to the capital, we have to keep an eye out 24 hours a day to stop petitioners."
This article appeared in the South China Morning Post print edition as: Bureau ordered to stop compiling list of petitioners