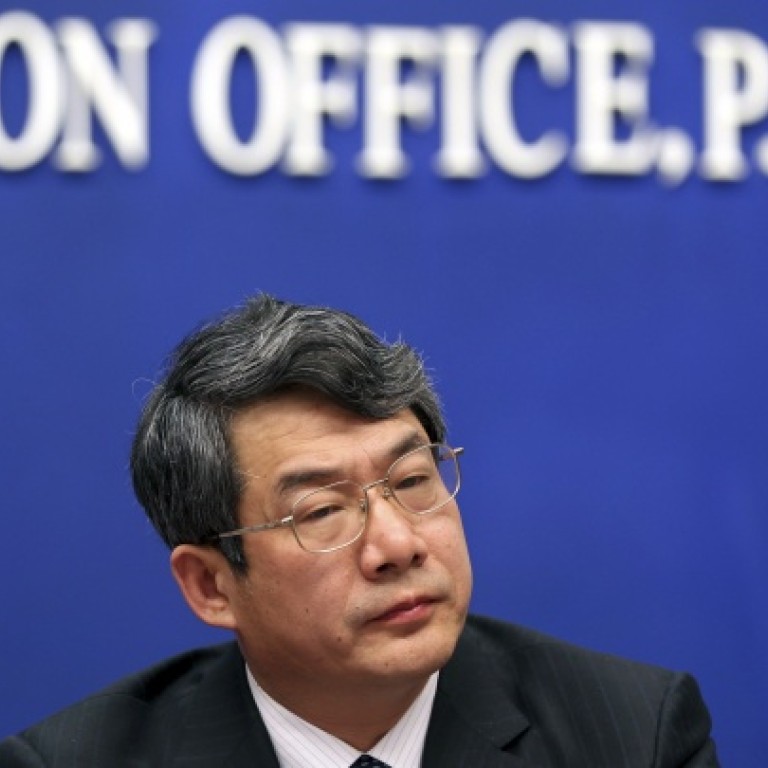 Social media seen as new weapon in graft-busting in China
Thousands of internet users praise joint effort that led to a probe into a senior planning official
Academics yesterday lauded co-operation between social media users and the nation's graft-busters in cracking down on corruption, as state media and tens of thousands of internet users hailed the toppling of a vice-ministerial-level official as a result of online comments.
Xinhua quoted unnamed officials with the Central Commission for Discipline Inspection (CCDI) as saying on Sunday that Liu Tienan, vice-director of the National Development and Reform Commission (NDRC), was being investigated by the agency for serious violations of discipline - a common euphemism for corruption.
The official report follows accusations against Liu that were first made in December by Luo Changping, a deputy editor with Beijing-based magazine, who posted the allegations on his microblog account, which has tens of thousands of followers.
Luo became the first widely recognised figure to make such accusations against a sitting vice-ministerial-level official.
Previously, several high-profile corruption allegations by internet users led only to the downfall of low- to mid-level corrupt officials.
Professor Wang Yukai, with the Chinese Academy of Governance, hailed Liu's downfall, saying it resulted from online efforts to bring down corrupt, senior officials.
"The joining of hands between internet users and disciplinary officials is a seemingly new approach in graft-busting," Wang said, adding that the latter took note of clues provided by the public before launching investigations into allegedly implicated officials.
Sources close to Liu's case said that investigators with the CCDI had approached and covertly sought help from Luo and a few of his colleagues soon after Luo posted his microblog comments on December 6, even though the National Energy Administration (NEA), of which Liu was in charge, issued an official statement equating Luo's accusations to libel and rumour.
Central Party School Professor Lin Zhe, a renowned anti-corruption scholar, said that, unlike the 1980s, ordinary people were now more willing to stand up and point fingers at suspected corrupt officials.
Lin said that, in the last month, she passed on to the appropriate government departments a total of 18 boxes containing hundreds of complaint letters by people from across the country.
She also noted that all of the complainants used their real names and provided their phone and identity card numbers.
"The new leadership has shown its high-profile and resolute determination to crack down on corruption [at any level] including both high-ranking 'tigers' and their rank-and-file counterparts of 'flies', since the party's 18th national congress late last year."
She added that, with the help of internet users, central leaders would keep targeting corrupt and degenerate officials, as long as there was full support from the general public.
This article appeared in the South China Morning Post print edition as: Social media seen as new weapon in graft-busting