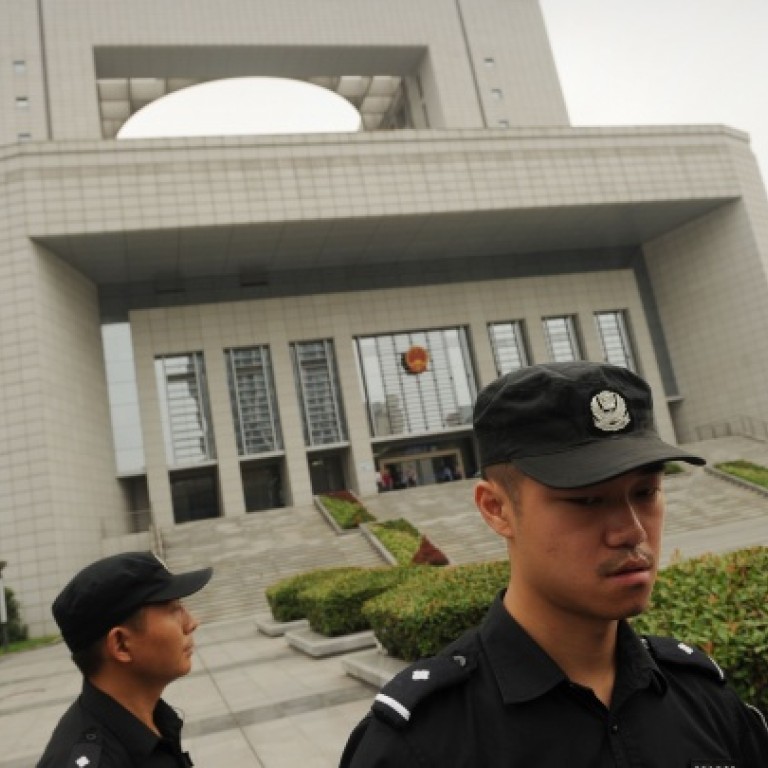 Beijing touts drop in capital crimes in annual human rights reports
The central government released its tenth white paper on human rights yesterday, highlighting a decrease in the number of crimes eligible for the death sentence as a sign of progress.
The paper published by the State Council Information Office said the mainland has enforced strict controls over use of the death penalty and has taken a prudent approach to it, while also protecting the rights of detainees.
Under a 2011 amendment to the Criminal Law, the death penalty was removed as a form of punishment for 13 economic and non-violent crimes, reducing the number of categories applied to death sentences by nearly one-fifth, said the annual "Progress in China's Human Rights" report.
But law experts said that China's party-ruled system could not effectively protect the human rights of its citizens, let alone criminal suspects and detainees.
"China has made progress in human rights protection in regard to the decreasing number of death sentences," said Wang Canfa , a law professor at China University of Political Science and Law. "But the government is not yet prepared to embrace the true rule of law to emphasise the protection of human rights.
"Only when a rule of law system is introduced could the human rights of Chinese citizens be protected properly and effectively," Wang said.
Last year, China's highest court spared the life of a 30-year-old millionaire after her death sentence by lower courts triggered an outpouring of protests online. Wu Ying was sentenced to death in 2009 for swindling 11 investors out of 380 million yuan (HK$475 million).
Last year, a phrase calling for "respecting and protecting human rights" was added to the amended Criminal Procedure Law, which, the white paper said, was milestone toward "in punishing criminals, protecting the public and safeguarding citizens' right to litigation".
As done previously, the white paper cited economic and social development as progress in terms of human rights. "China has combined its human rights endeavours with economic, political, cultural, social and ecological construction," it said.
This article appeared in the South China Morning Post print edition as: Beijing hails drop in capital crimes