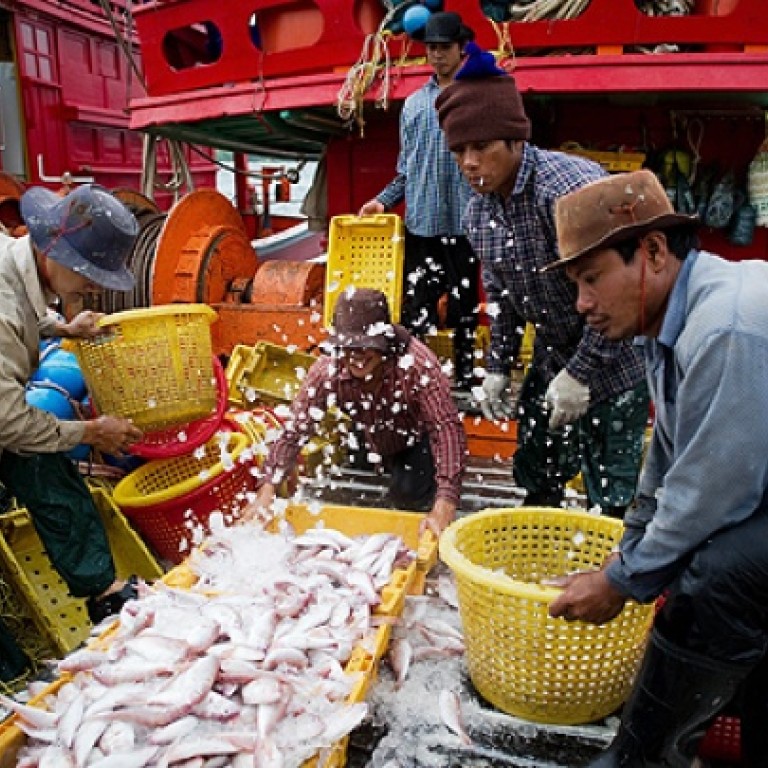 Taiwanese charged with trafficking Cambodian fishermen
A Taiwanese woman has been charged with human trafficking after allegedly sending hundreds of Cambodians to work in slave-like conditions on fishing boats off Africa, police said on Wednesday.
Lin Yu Shin, owner of the now defunct Giant Ocean International Company, was arrested in the tourist hub of Siem Reap last Friday, according to Chiv Phally of the interior ministry's department tackling human trafficking.
The 53-year-old has been charged by a Phnom Penh court he said, adding she has been under investigation since late 2011 when allegations surfaced of Cambodian fishermen working at sea for up to 20 hours a day without pay.
"This is a serious case of human trafficking," he added.
Lin's firm allegedly began sending Cambodian workers to man trawlers off the coasts of South Africa, Mauritius and Senegal in 2009 as well as Japan, Fiji, Qatar, Malaysia, Singapore, Chiv Phally added.
Some 700 Cambodians were sent to work on the boats, resulting in 169 people filing complaints against her after their work went unpaid, he said.
Leang Sam Nat, an investigating judge at Phnom Penh Municipal court, confirmed the charge and said the suspect was being detained pending further investigations.
Last month 22 Cambodians trafficked onto Thai fishing boats were rescued near the Indian Ocean island of Mauritius.