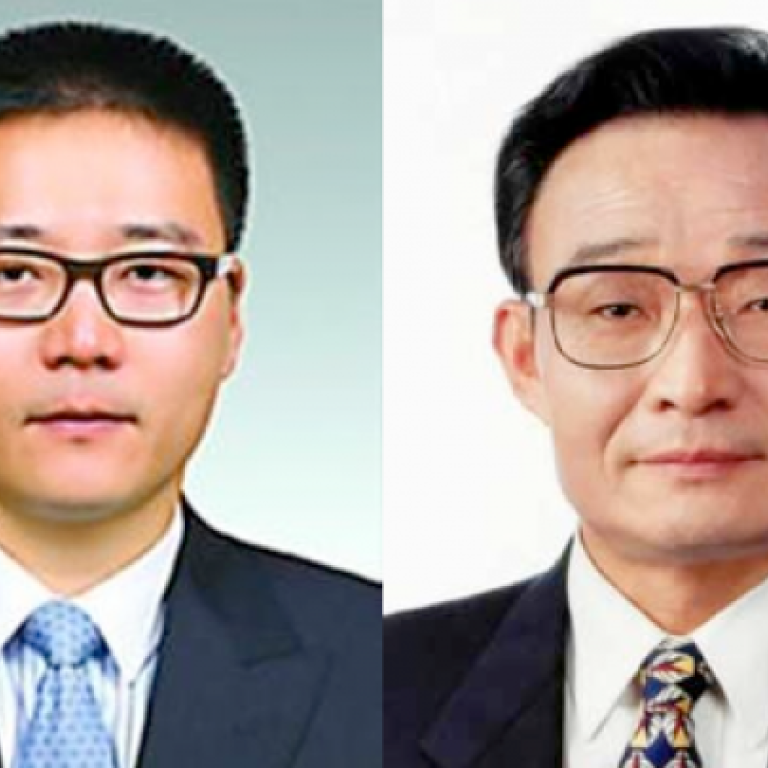 Is ex-NPC chief Wu Bangguo's son latest descendant to be promoted?
An unusual Xinhua report has led to speculation that China's state-run news agency has taken a subtle shot at the promotion of a son of one of China's most powerful political figures.
The cryptic report led to online debate on whether Wu Lei, a 37-year-old official soon to be promoted, could be the younger son of Wu Bangguo, the recently retired head of China's rubber-stamp parliament, the National People's Congress. 
Wu Bangguo ranked second after former president Hu Jintao in state protocol, before he retired in March. Almost nothing is known about his family background. 
Wu Lei is set to become a deputy director of Shanghai's Economic and Information Technology Commission.
As usual, the city published a list of 10 imminent appointments in a public notice in 
the local Liberation Daily
on Monday. The notice called on the general public to report corruption before these officials assumed office.
A day later, the national news agency and the People's Daily, the Communist Party's main newspaper, picked up the local notice and mentioned Wu Lei by name in the headline.
The unusual move lead observers to assume that state media singled him out to point to nepotism in his assignment.
Netizens said they noticed a facial resemblance between Wu Lei and Wu Bangguo, who for 10 years had overseen the NPC. There was also the coincidence that both originated from Feidong, a county east of Anhui provincial capital Hefei.
They commented on the stellar career of the young Wu, who is currently a deputy division director at the Ministry of Industry and Information Technology.
According to his curriculum vitae published in the Liberation Daily, he is also a doctoral student and a vice-president of SAIC Motor, one of China's biggest car manufacturers.
Wu Lei had been
promoted
to his current position at SAIC in January last year. At the time he was 35 and at least 15 years younger than the other two appointees.
Wu has not yet assumed office, said a person at the Shanghai Economic and Information Technology Commission. The person, who declined to be identified, hung up when asked whether Wu was the national politician's son. 
The rumours hit a raw nerve after nepotism cases involving lower-level officials have dominated newspaper headlines over the last months amid a widening wealth gap in China.
From now on, "the published resumes should indicate who's son [and] who's grandson [officials] are", Zhou Ze, a Beijing-based lawyer commented in a microblog post.
Wu Lei's photo has been shared on thousands of microblog posts on Wednesday, most of which have since been deleted.