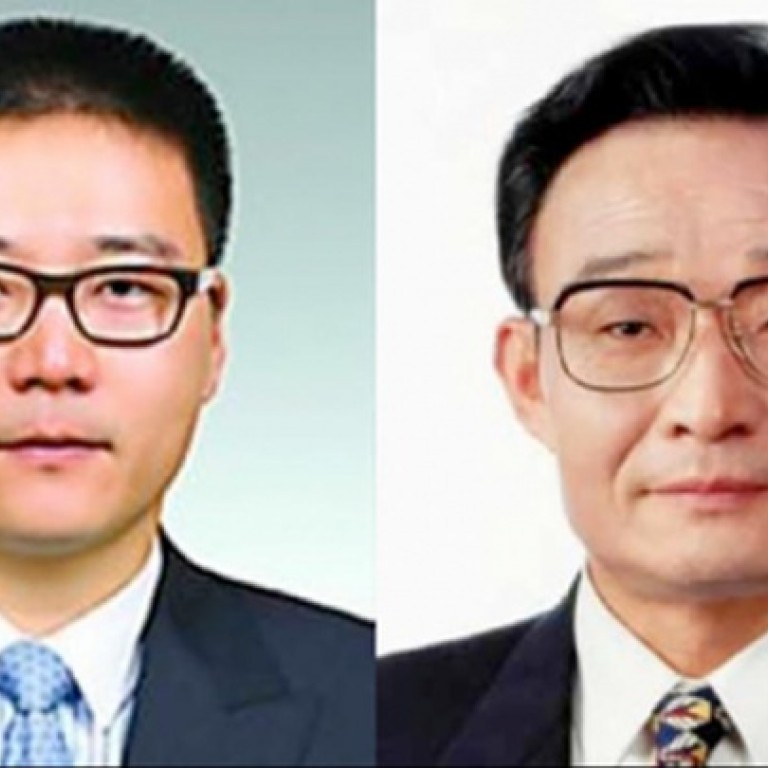 Xinhua spurs talk that rising star is son of ex-NPC chief Wu Bangguo
Nepotism claim seen in mention of Wu Lei's promotion as deputy director of commission
An unusual Xinhua report has sparked speculation that the state-run news agency has taken a subtle shot at the promotion of a man who could be the son of a powerful political figure.
The cryptic report led to online debate about whether Wu Lei, a 37-year-old official soon to be promoted to a deputy director of Shanghai's Economic and Information Technology Commission, could be the younger child of Wu Bangguo , who in March retired as head of the National People's Congress, the mainland's rubber-stamp legislature.
Wu Bangguo ranked second after former Communist Party general secretary Hu Jintao in the party hierarchy until November, when he stood down from the Politburo Standing Committee. Almost nothing is known about his family background.
Shanghai published a list of 10 imminent appointments in a public notice in the local on Monday. The notice called on the public to report corruption before the officials assumed office.
A day later, Xinhua and , a party mouthpiece, picked up the local notice and mentioned Wu Lei by name in their headlines. The unusual move led observers to assume that he was singled out to highlight nepotism.
has since deleted the story from its website, but Xinhua still had a version online yesterday.
Internet users said they noticed a facial resemblance between Wu Lei and Wu Bangguo, who was NPC chairman for 10 years. They were also both from Feidong, a county east of Hefei, Anhui's provincial capital.
They commented on the stellar career of the younger Wu, a deputy division director at the Ministry of Industry and Information Technology.
According to his résumé, published in the , he is also a doctoral student and a vice-president of SAIC Motor, a major mainland carmaker.
Wu Lei was promoted to the SAIC position in January last year. He was then 35 and at least 15 years younger than its two other vice-presidents.
Wu had yet to assume office at the Shanghai Economic and Information Technology Commission, a staff member at the commission said yesterday. The person hung up the phone when asked whether Wu Lei was Wu Bangguo's son.
The rumours, which could not be independently verified, hit a raw nerve, with cases of nepotism involving lower-level officials having dominated newspaper headlines for the past months amid a growing wealth gap on the mainland.
Beijing lawyer Zhou Ze said on his microblog that "published résumés should indicate whose son and whose grandson officials are".
This article appeared in the South China Morning Post print edition as: Xinhua spurs talk rising star is son of ex-NPC chief