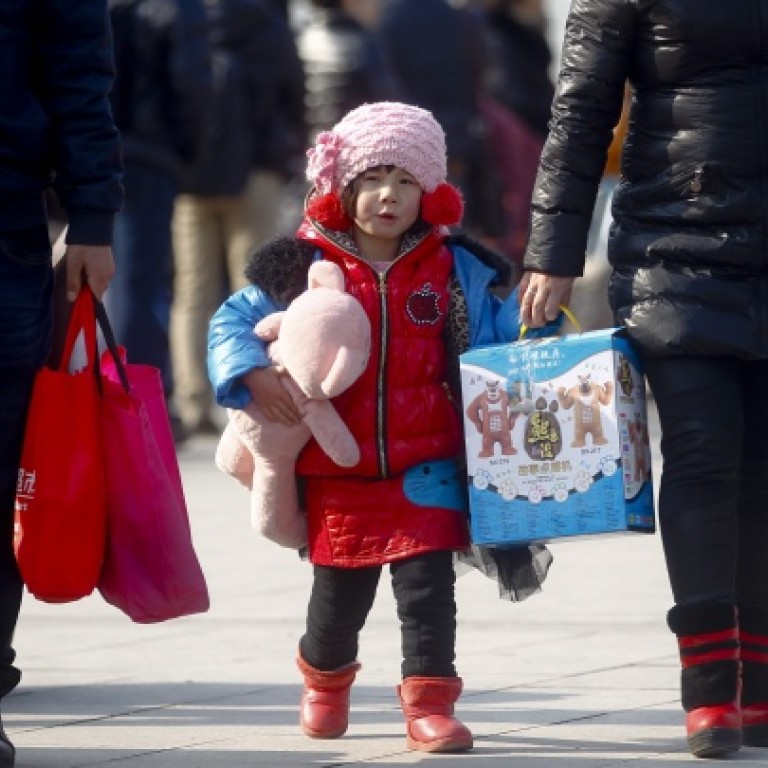 Did China's one-child policy motivate 'secret son' to kill his father and sister?
Forced to live a lie under one-child policy, youth used hitmen to kill his father, sister
The mainland's one-child policy may have played a key role in a tragedy involving a Henan teenager who allegedly hired hitmen to help him kill his father and sister on Sunday.
Gao Tianfeng, a 49-year-old member of the judicial committee of the Intermediate People's Court of Zhoukou city, and his 28-year-old daughter were killed inside their home in the city. Police identified 18-year-old Gao Weisheng and two hitmen as the suspects and they were detained.
Media reported earlier this week that the high school pupil conspired to kill his father and sister because "they had put too much pressure on him to study", but further investigation by local police showed the motive was much more complex, reported.
The report said Gao Tianfeng and his wife were both high-ranking party cadres in Zhoukou and had their first child in 1985. Cadres and government officials may be expelled from the Communist Party and removed from their positions if they violate the one-child policy by having multiple children.
So the couple were taking a big risk when they had their son in 1995. It was a secret the family kept for 18 years.
As a result, the youth grew up in several cities and moved often. He was sent to study at a high school in Luohe city three years ago, about 70 kilometres away from his family in Zhoukou.
Gao Weisheng had told his friends that he was suffering from depression and that his life felt hopeless, according to . "The distant darkness looks so horrible. I can't breathe … but only keep falling down," Gao wrote on his microblog.
Zhoukou police said Gao met 28-year-old Zhang Kun online. Authorities said Zhang and an accomplice, Wu Qiang , arrived in Zhoukou on Saturday after Gao Weisheng paid them a total of 3,000 yuan (HK$3,785). The next day, police said, the three climbed over a boundary wall around 2am, entered the home and murdered Gao's father and sister.
This article appeared in the South China Morning Post print edition as: 'Secret son' a motive in family murders