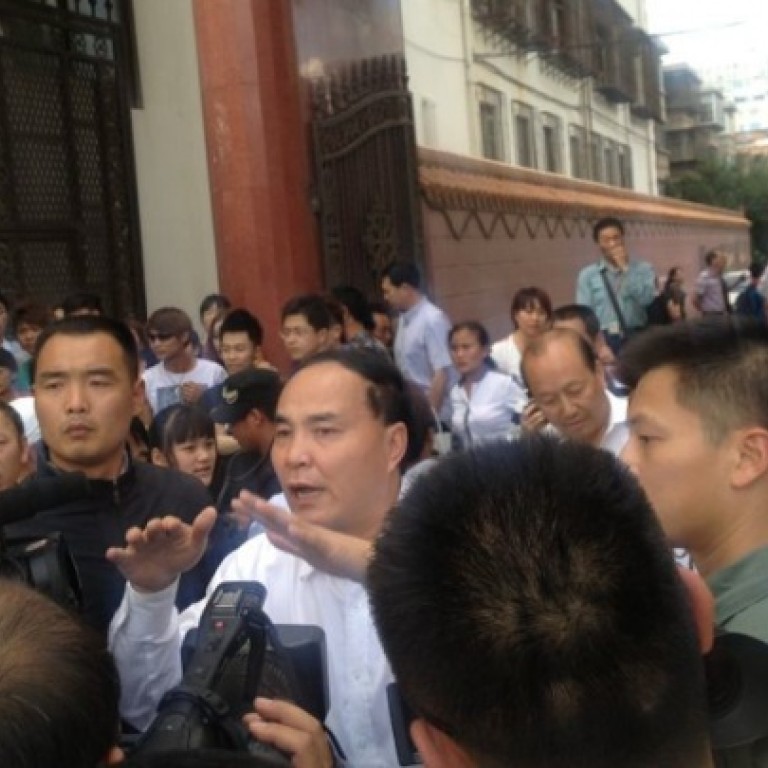 Kunming mayor stays true to his promise and opens microblog account
The mayor of Kunming, Li Wenrong, has posted his first message on a Sina Weibo microblog in a move aimed at showing government transparency in the Yunnan provincial capital.
Li had promised to open the account on Thursday, when he met with hundreds of protesters on Kunming's streets. The angry crowd had ignored official intimidation to voice their opposition against a petrochemical project on the city's outskirts.
"I want to listen to your views on the construction and development of Kunming," Li wrote in his
only microblog post
so far. "I and my colleagues will carefully study everyone's opinions and recommendations."
Within an hour from opening the account, Li had more than 8,000 followers and his blog post had been discussed by more than 3,000 people.
While some praised him, most commenting online urged him to move the refinery project away from Kunming.
The project, run by China's biggest state-owned refiner China National Petrochemical Corporation lies at the end of a pipeline which links gas fields in the Bay of Bengal with China's southwest. It has been a decade in the making.
Protesters were concerned about the environmental impact of the gas refinery, which was given the go-ahead in March, particularly over its emissions of carcinogenic paraxylene - a downstream product. 
Li Wenrong's reaction marks a new direction authorities are taking in confronting the protest, which is the second Kunming residents have staged this month. Similarly, authorities in Chengdu have detained and intimidated citizens to avoid a similar protest. 
Li, a paunchy 50-year-old engineer, has just become the provincial capital's mayor in December last year. On Thursday, he pledged to meet with the protesters by next week, but refrained from saying that a cancellation of the project could be considered.
Professing his dedication to a clean city, he told the crowd that upon retiring in 10 years' time, he would continue to live in Kunming.
The city's communist party secretary, Zhang Tianxin, and the provincial leaders Qin Guangrong and Li Jiheng have not yet responded to the protest.