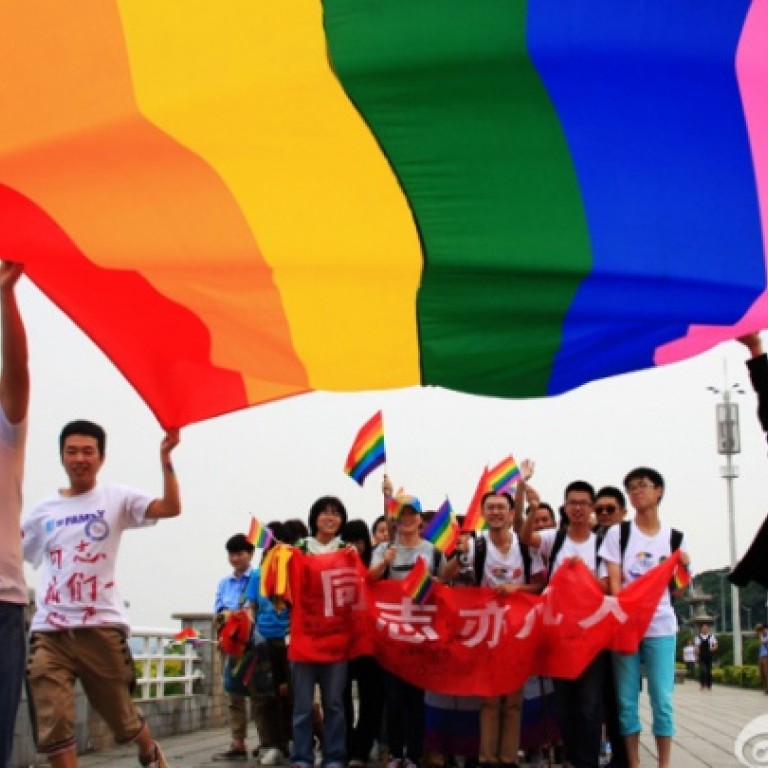 LGBT activists detained during celebrations of International Day Against Homophobia
Lesbian, gay, bisexual and transgender (LGBT) rights advocates across China took to the street to celebrate International Day Against Homophobia, Biphobia and Transphobia (IDAHOBIT) on Friday
Activists in at least two Chinese cities were detained by police as lesbian, gay, bisexual and transgender (LGBT) rights advocates across China, with unprecedented enthusiasm, took to the street to celebrate International Day Against Homophobia, Biphobia and Transphobia (IDAHOBIT) on Friday.
Yang Dai, an activist in Guangzhou, said about two dozen volunteers were passing out hand-made pamphlets about IDAHOBIT in front of a busy mall in downtown Guangzhou around 3pm when police officers approached them.
Activists were taken away for questioning and released about an hour later, said Yang. She said that while police didn't criticise the event, they seemed concerned about the method used to promote it - delivering fliers.
In the southern city of Changsha, capital city of Hunan province, a "pride parade" during the day drew over 100 participants from all over China, aged 16-54, according to participants.
The peaceful gathering remained uneventful until local police paid a visit to a hotel where activists were staying on Saturday morning. Four parade participants were taken away, said A Qiang, a Guangzhou-based activist and organiser of the Changsha parade.
By Saturday afternoon,  three had been released and one was still being held.
In the southwestern city Chengdu, volunteers from "Les Chengdu" and "Tongle Chengdu", two prominent local LGBT groups, awed residents of the Sichuan capital by turning themselves into a "flash mob" at a downtown plaza. Taking the street by surprise, they danced to Kelly Clarkson's popular song Stronger.