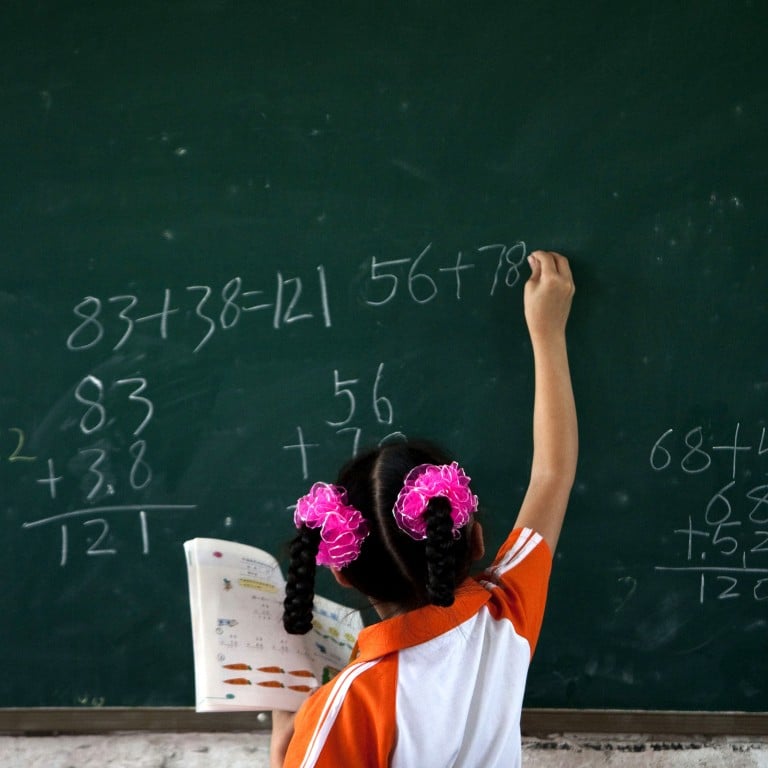 Decapitation and stabbings lead to calls for action to tackle student violence in China
Call for values-based education to counter system that engenders little regard for life
A spate of stabbings by pupils in schools in the past month has prompted calls for more attention to be paid to moral education.
On April 21, a 19-year-old vocational school student in Fuping county, Shaanxi, was stabbed seven times in the lower back and legs by three schoolmates because he was swaggering. He required 25 stitches.
Four days later, a Form Three pupil at a high school in Guangfeng county, Jiangxi , was stabbed to death by schoolmates.
Then, on May 7, two attacks occurred at schools in Yanan, Shaanxi. A Form Three pupil died when his throat was slit by a classmate in Fu county and another Form Three pupil was stabbed by a classmate in Yanchuan county.
The next day, a district court in Guangxi sentenced a 12-year-old girl to three years in a rehabilitation programme for decapitating a 13-year-old friend because she was jealous that her friend was prettier than she was.
A researcher with the National Institute of Education Sciences, Chu Zhaohui , said the attacks were a reflection of a "disregard for human life" that pervaded mainstream society.
Since 1949, he said, little respect had been paid to the value of life, with thousands of lives destroyed in the Cultural Revolution that began in the mid-1960s.
"This has formed an atmosphere in which human lives are worth very little," he said.
A University of Hong Kong expert on youth crime, Dr Eric Chui Wing-hong, said the mainland cases were school bullying at their worst and could be the result of copy-cat behaviour.
"It's worrying that teenagers … are growing more tolerant of violence and they see violence as a means to resolve matters, even petty conflicts," Chui said. Young people were challenging the morals of society or their school, he said, and some might even get a sense of satisfaction or feel heroic after attacking classmates.
Chui said the recent cases might be related to a performance-oriented education system with little regard for personal development. "We see this trend is worsening," he said. "The mental health education and social services commonly available on Hong Kong campuses are not provided adequately on the mainland. This will further aggravate conflicts among students."
Chui said the lack of moral education for young mainlanders was compounded by a school culture that focused on following administrative edicts and pleasing Communist Party leaders rather than parents and pupils.
"School administrators are inclined to follow party officials hell-bent on burnishing schools' academic credentials and reputations," he said. "This often results in way too much homework and neglecting the need to develop healthy personalities."
This article appeared in the South China Morning Post print edition as: Teen violence rings moral alarm bell