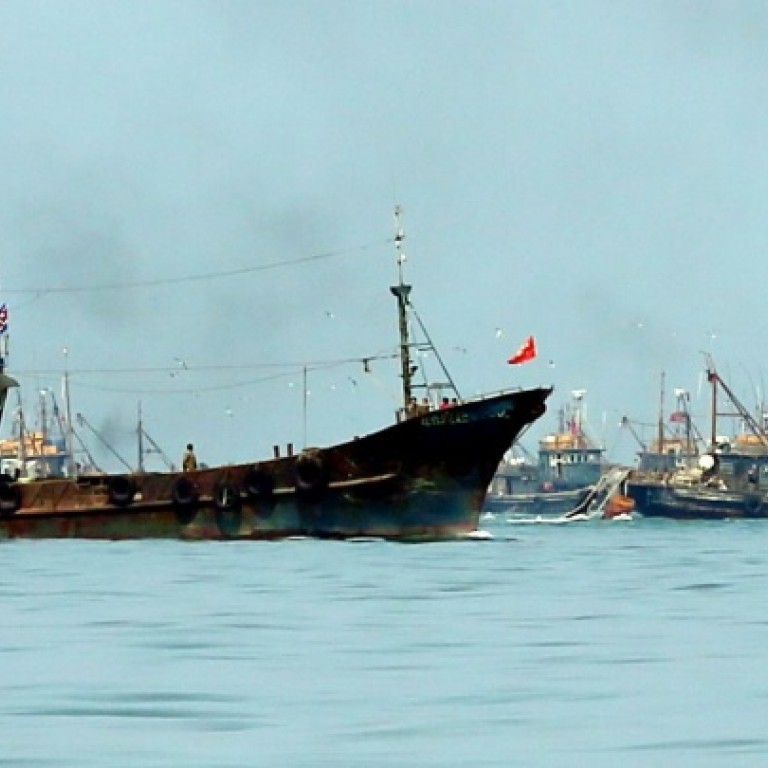 North Korea releases 16 detained Chinese fishermen after Beijing intervenes
North Korea released a Chinese fishing boat on Tuesday more than two weeks after it was detained in waters between the countries, as China demanded an explanation for the incident that has been a new irritant in ties between the often uneasy allies.
Chinese counsellor to North Korea Jiang Yaxian had told state media earlier that North Korea had "grabbed" the private vessel from off the northern Chinese city of Dalian in waters between China and the Korean peninsula.
Other Chinese state media quoted the owner of the boat, Yu Xuejun, as saying North Korea was demanding 600,000 yuan (HK$759,552) for its safe return, along with its 16 crew.
Yu told Chinese media the boat had been snatched on the evening of May 5 and he had approached Chinese authorities five days later to ask them to intervene.
Tension has been mounting between North Korea and China even though China is the North's most important economic and political backer.
Some Chinese banks have frozen out North Korea's main foreign exchange bank amid frustration in Beijing over the North's nuclear weapons and ballistic missile programmes.
Boat owner Yu said his vessel was released early on Tuesday and they had not paid the North Koreans any money.
"The Chinese Foreign Ministry coordinated with them, so we do not know any details so far," he said in a brief interview.
Chinese Foreign Ministry spokesman Hong Lei said China wanted North Korea to investigate the incident.
"We hope that the North Korea side can launch a full investigation into this incident, give an explanation to the Chinese side, and also take effective measures to prevent a recurrence," Hong told reporters in Beijing.
"The relevant boat has rejoined the other Chinese fishing boats at sea," he added.
The case has been widely discussed on China's Twitter-like service Sina Weibo, with angry comments directed at North Korea.
In an editorial on Tuesday, published before news of the release, the influential Chinese tabloid the said China should reduce its aid to North Korea if it continued such behaviour.
"If North Korea continues to go rogue, China should take actions to push it toward a more measured response," the newspaper, published by the Communist Party's official , said in an editorial.
"If it is difficult to teach North Korea in words, we can make it understand in deeds."
This is not the first time Chinese vessels have been held by North Korea. A year ago, the impoverished North held a number of boats and fishermen for two weeks before releasing them.