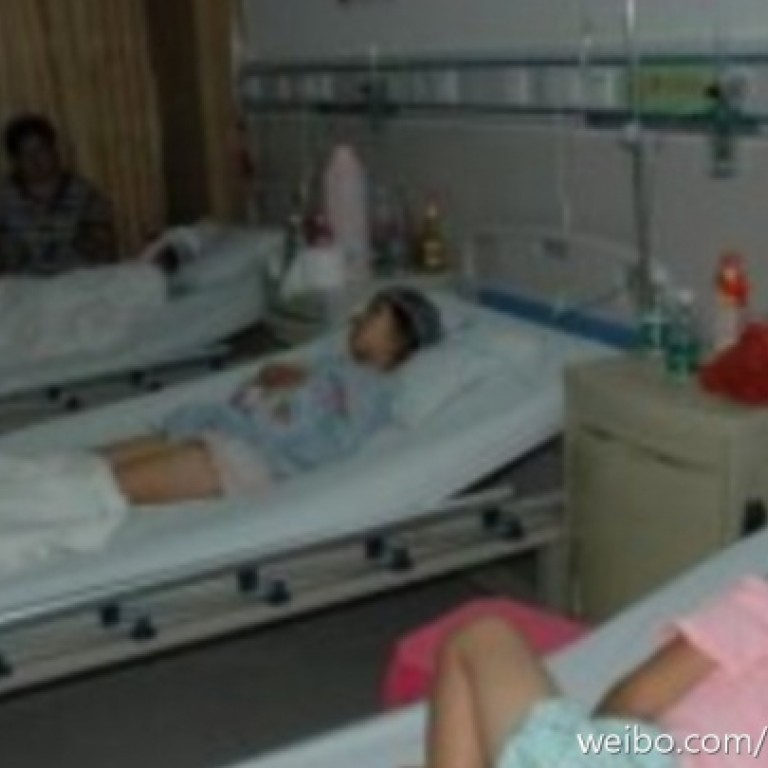 Guangdong manhunt ends with arrest of man suspected of chopping schoolchildren
Police in a Guangdong city said early on Wednesday that they had arrested a man accused of injuring six children and one woman with a butcher knife, ending a manhunt that gripped the province the evening before.
Liao then fled the scene. More than 360 police officers were sent out to find the suspect. Around 2am on Wednesday 
police said
 Liao had been arrested nine kilometres outside the village.
All those injured in the attack are not in critical condition.
In December, a knife-wielding man 
attacked 22 children
and a woman at a primary school in Henan. In October, a man killed three children and injured 13 when he went on a rampage at at a day-care centre in Guangxi autonomous region.