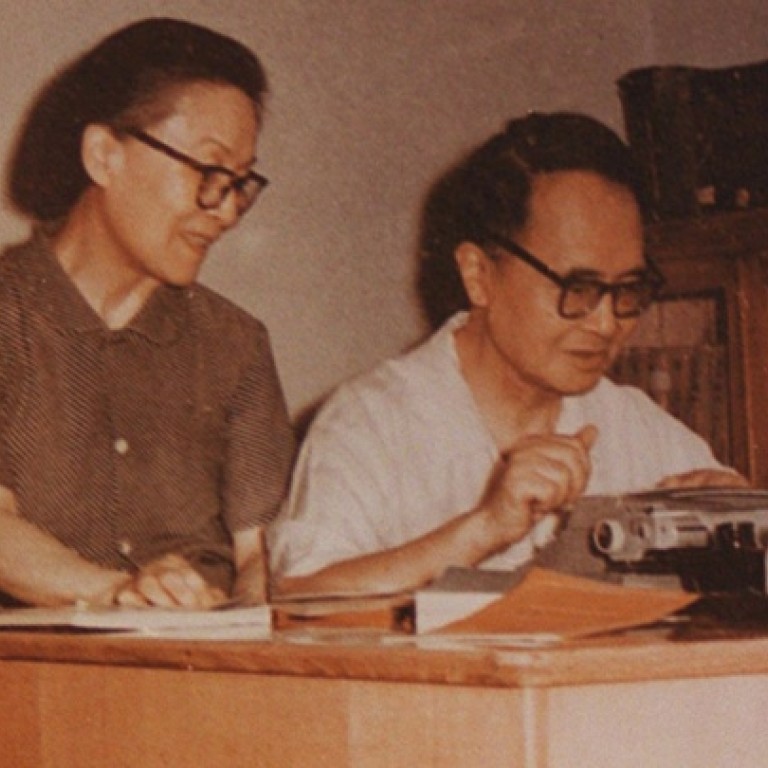 Auction of Chinese literary couple's letters sparks privacy row
Around 100 letters and manuscripts by one of China's top literary couples are to be auctioned next month, amid reports of a row over privacy.
Many of the letters are between the pair, Qian Zhongshu and his widow, Yang Jiang, and a publisher in Hong Kong in the 1980s. Qian, who died in 1997, remains a household name in China for his novel , about late-1930s middle-class Chinese society. First published in 1947, it was made into a popular television drama in 1990.
The title is part of its most quoted line: "Marriage is like a fortress besieged: those who are outside want to get in, and those who are inside want to get out."
Yang, 102, an author in her own right, translated the Spanish epic into Chinese.
The correspondence includes private criticism of well-known contemporary academics, the newspaper said.
"Correspondence is a private matter. Why should it be made public?" it quoted Yang as saying.
An executive of Sungari International Auction confirmed the sale, but refused to disclose the identity of the seller.
"We will take into account the concerns," she said, without elaborating.
She said the items would first be exhibited in Beijing and Wuxi in the eastern province of Jiangsu , the home city of the couple's families. The company declined to disclose the letters' reserve price.
This article appeared in the South China Morning Post print edition as: Privacy row as literary pair's letters auctioned